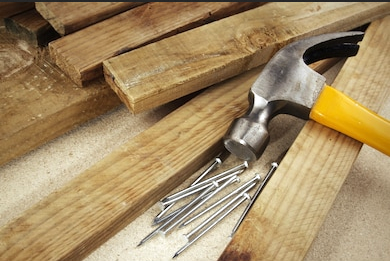 BY EMILY MIBACH
Daily Post Staff Writer
Menlo Park will join all other cities in the Bay Area in allowing construction to start back up come Monday (May 4), City Council unanimously decided in a special meeting on Friday.
The city had banned construction outtright on March 23, so the council met to discuss whether it should allow construction to restart, as the county's new stay-at-home order allows for construction sites to go back to work. The council decided that construction sites in town could also restart, but agreed to a phased approach
for inspections, which can hold up work from continuing on a site.
But because the city only has four construction sites may be held up until the site can be inspected.
The council okayed the building department's plans as to which projects will be inspected first, those are:
• Projects that were scheduled for an inspection the week the shutdown happened, which was March 16,
• Existing projects that have been granted emergency status by the city,
• Projects that affect the livability to a home,
• Other single-family homes or public works projects.
Once those projects are inspected, inspections for commercial and apartment projects will begin. According to a memo from the city, those inspections could occur the week of May 11.
As construction begins back up in Menlo Park, and throughout the region, permits for new projects will not begin to roll out of City Hall.
Assistant Community Development Director Chuck Andrews said that people who were on the cusp of getting a building permit when the shutdown began will be first in line to get their permits next week.
Applications for new permits may be accepted by May 11, Andrews said.
Although construction is set to restart in Menlo Park, the regulations passed by council contain five conditions that if they occur, the city can once again pause construction. They are: if the city doesn't have protection equipment for inspectors, there are not enough building inspectors for all of the buildings occurring in town, construction projects are not following the safety protocols, COVID-19 cases increase significantly or if other constraints occur making building inspection "unsafe or infeasible."