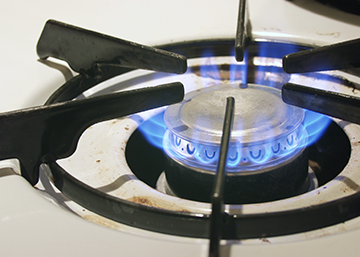 BY SARA TABIN
Daily Post Staff Writer
Add Los Altos to the list of local cities that plan to ban natural gas in new homes and businesses.
City Council split 3-2 on Tuesday (Nov. 19) in favor of the ban, joining Menlo Park, Palo Alto and Mountain View.
In favor of a ban are Councilwomen Jan Pepper, Jeannie Bruins and Neysa Fligor. Against the ban were Mayor Lynette Lee Eng and Councilwoman Anita Enander.
Lee Eng said she thinks residents were not being properly informed about the measure and Enander said she wants more data on the effects of banning gas.
Council heard last night from high school students who are members of the Los Altos Youth Climate Action Team.
Lexi Crilley said the Earth is only a few years from crisis and the council has the opportunity to pass legislation that will impact the world for generations to come. She said electric buildings are safer because gas pipes can leak or explode.
Naomi Schulz said her dream is to become a wildlife photographer, but she won't be able to do that if the animal species she is interested in go extinct because of climate change.
Reach called an overreach
But some adult residents said they think the ban — called a "reach code" in government jargon — is an overreach of power.
Nancy Phillips said there are other causes of climate change like emissions from trucks making Amazon deliveries and air pollution from planes. She said those were bigger contributors than natural gas.
Bruins said the council can't control people using Amazon, but they can block natural gas hookups in new buildings.
The council didn't vote on an ordinance Tuesday night. They felt that the ordinance, drafted by members of the city Environmental Commission, was poorly written. They asked City Manager Chris Jordan to work with the commission on a re-write.
Council indicated it wanted the ban to go into effect in 2020. But they said they don't want the ban to apply to gas stoves or fireplaces of existing homes if residents remodel their homes.
Berkeley in June banned natural gas appliances in new building in July. In September, Menlo Park partially banned them in new homes. Earlier this month, city councils in Palo Alto and Mountain View passed bans on gas in new structures starting in 2020.