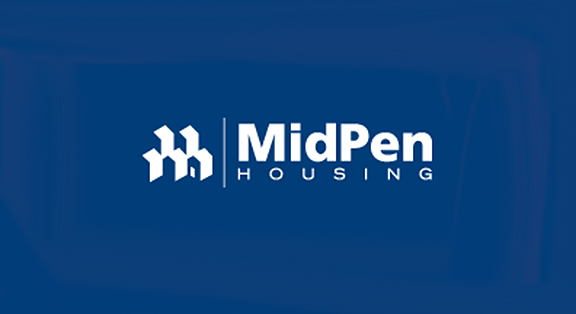 BY ELAINE GOODMAN
Daily Post Correspondent
A former employee of MidPen Property Management Corp. is battling the affordable-housing nonprofit in court, saying he was fired in retaliation for taking 12 weeks of family leave after the birth of his first child.
Joseph Villanueva alleges in court documents that his supervisor scoffed at his leave request, asking why his wife couldn't take care of the baby and whether he'd merely be home watching TV. Villanueva's lawsuit alleges that he was discriminated against because of his gender.
Although his leave was granted, Villanueva, an apartment complex manager, was still required to work and be available by phone and email, according to the allegations. And on his first day of work after his family leave, Villanueva was fired.
A Santa Clara County Superior Court judge dismissed Villanueva's case in 2016, granting MidPen Property's motion for summary judgment. MidPen argued that Villanueva was fired because he allowed a tenant to move in before their rental application had been approved.
But Villanueva just scored a victory. The California Sixth District Court of Appeal said Villanueva had enough evidence in his case that the Superior Court shouldn't have dismissed it without a trial. The appellate court on Oct. 4 ordered the Superior Court to reverse its order dismissing the case.
Villanueva's lawsuit, filed in Santa Clara County Superior Court in October 2014, named MidPen Property Management Corp. and MidPen Housing Corp. as defendants. MidPen Housing is a nonprofit developer of affordable rental housing in the Bay Area. Its Palo Alto projects include Page Mill Court, a 24-unit project for special-needs residents; and Palo Alto Gardens, 156 units of family and senior housing on San Antonio Road.
MidPen Property Management works with MidPen Housing to manage its apartment complexes.
A key issue in Villanueva's case is the reason why he was fired. Before his termination, he said in an email that he allowed the tenant to move in before the application was approved because he wanted to help the man and his family, court records state.
But during depositions in his lawsuit, he said a supervisor had told him to let the family move in — and also told him what to say in the email.
Villanueva noted that his performance reviews had been generally favorable.
"A reasonable trier of fact could conclude from that evidence that Villanueva's termination was due to taking family leave, not the employer's principal justification of a company policy violation," the appellate court said in its opinion. "Since material evidence is in conflict, the dispute about why Villanueva was fired must be resolved by a trial."
Villanueva alleges that MidPen Property violated the California Family Rights Act, or CFRA, which provides 12 weeks of unpaid leave for medical or family situations, including the birth or adoption of a child. The leave must be "protected," meaning the employer must allow the worker to return to their old job or a comparable position after their leave of absence.
Villanueva says MidPen Property also violated the state's Fair Employment and Housing Act, or FEHA, which is intended to protect workers from on-the-job discrimination, harassment and retaliation.
And he claims that his firing caused him emotional distress, including depression and anxiety. MidPen countered that Villanueva didn't have any medical documentation of his emotional distress. The appellate court said that's another issue to be resolved at trial.
"The evidence offered by Villanueva is sufficient to allow a trier of fact to decide whether it meets the standard for intentional infliction of emotional distress," the court said.