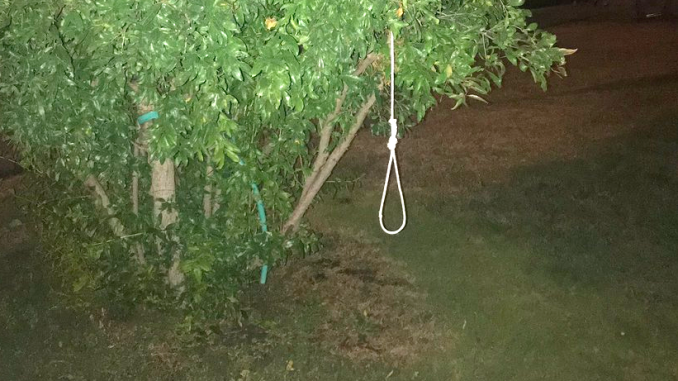 BY EMILY MIBACH
Daily Post Staff Writer
The noose that was discovered by a visiting scholar at Stanford over the summer may have been hanging from a bush on campus for months before anyone noticed.
An investigation by deputies at the Stanford Department of Public Safety shows that the noose — or at least the rope that was used for the noose — had been hanging on the bush outside of the Columbae House for months before July 12, when a visiting scholar noticed the noose. Deputies are trying to figure out when the noose was placed on the bush.
On July 12, at 11:21 p.m., Cheron Perkins of New Orleans called police to report she saw the noose near where she lived on campus. Perkins was part of a summer program for medical students who were at Stanford for a few weeks.
Perkins tweeted a photo of the noose and said she called Stanford police, but they took over an hour to respond.
"I also called the 911 operator and was told 'this isn't an emergency.' … I'm definitely concerned and want justice."
Deputies found a white rope, approximately three-feet long and one-quarter to one-third of an inch in diameter, with a loop at one end suspended from what could be described as a small tree or tall bush.
Other residents of the dorm and visiting scholars told the department of safety that the noose, or at least a rope, had been on the bush for about two weeks. Some of the residents told the deputies that they wondered about the purpose of the rope, and had discussed it among themselves, but never reported it.
Deputies looked at photos of the house from months past, and a piece of rope can be seen hanging from the bush in an April Google maps screen grab and in a March 13 photo that appeared in the Stanford Daily.
It's unclear from the Google maps photo if the rope was tied into a noose, but the rope appeared to be looped in the Stanford Daily photo.
Because the images aren't clear, deputies are trying to determine if someone tied it into a noose or if it had been in the form of a noose all along.