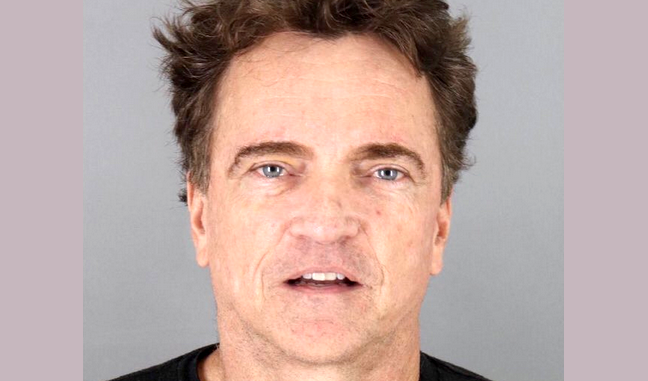 BY EMILY MIBACH
Daily Post Staff Writer
San Mateo County sheriff's deputies are looking into more potential victims of a West Menlo Park man who was arrested for allegedly molesting young boys over the course of 27 years, a sheriff's spokeswoman said Friday.
Since news about Thursday's (July 25) arrest of Randolph "Randy" Haldeman, 58, broke, the Sheriff's Office has heard from other people who were possibly abused, including one person from another country, said Detective Rosemerry Blankswade.
"This is just the tip of the iceberg," she said.
Haldeman is accused of sexually abusing boys between 8 and 13 years old from 1987 to 2015. Haldeman's victims that police have already interviewed knew him as the photographer for a swim team that practices at the Ladera Recreation Center at 150 Andeta Way in Portola Valley, according to Blankswade.
Haldeman has also been a volunteer with the Big Brothers and Sisters of America Organization for 30 years, according to his LinkedIn profile.
When deputies arrested Haldeman at his west Menlo Park home on the 2000 block of Camino de las Robles Thursday morning, they had spoken with three people who said that Haldeman had abused them, Blankswade said.
Released on $200,000 bail
But because of statute of limitations issues, the Sheriff's Office could only book Haldeman into jail on two charges of lewd and lascivious acts with a minor under 14. His bail was $200,000, which Haldeman posted around 3 p.m. on Thursday, Blankswade said.
Deputies were told in January that multiple sexual assaults had occurred at the Ladera Recreation Center. That tip came from an adult who knows one of Haldeman's victims, Blankswade said.
It is possible that if deputies are able to build cases around any other victims that come forward, Haldeman can be re-arrested and booked into jail at a higher bail, said District Attorney Steve Wagstaffe, who has not seen Haldeman's case yet. Haldeman's first court appearance is set for Aug. 26.
History in Silicon Valley
Haldeman has a long history in Silicon Valley, being among the first creators of Apple's first "app store" in the mid-90s.
He also worked for a video-based advertising company founded by Oracle CEO Larry Ellison and Michael Milken, according to his LinkedIn.
More recently, he has been the CEO of Code-N Technology, a cloud and AI company, and a mentor to MBAs at Stanford, according to his LinkedIn.
Blankswade said it is possible that because of Haldeman's role in the community, they may have been scared to report anything that happened to them.
The Sheriff's Office asks that any victims of Haldeman or anyone who may have information about his conduct around children, contact Detective Joesph Fava at (650) 363-4192 or jfava@smcgov.org or Detective Sgt. Joe Cang at (650) 363-4008 or jcang@smcgov.org.