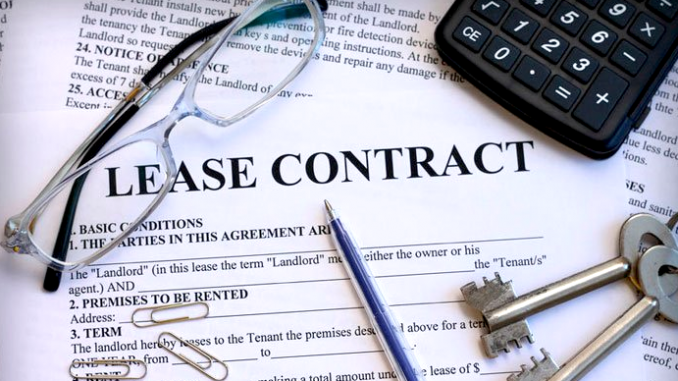 BY ALLISON LEVITSKY
Daily Post Staff Writer
Four Palo Alto City Council members are proposing to impose stronger penalties for landlords who don't offer yearlong leases. They also want to require relocation benefits for displaced tenants.
But they're not going as far as to propose rent control, something Mountain View voters approved in 2016.
Councilman Cory Wolbach, who is running for re-election in November, reached across the aisle to slow-growth council members Tom DuBois, Lydia Kou and Karen Holman to write the proposal, which they turned in to City Hall yesterday (July 26).
The proposal comes days after DuBois, who is also running for re-election, criticized Wolbach as claiming to be in favor of renter protections while having voted against them the last time DuBois, Kou and Holman made a proposal.
Wolbach said he didn't vote for that proposal in October because it would have bypassed the normal committee process and "specifically pushed for rent control."
Palo Alto currently requires landlords to offer a yearlong lease to tenants, but the memo proposes that the city beef up the penalties for those who violate this rule.
More notice of rent hikes
Other existing renter protections include a two-month notice of large rent increases at multi-family rental units, preventing landlords from requiring that fewer than two people per bedroom live in a unit and providing tenant-landlord mediation.
The memo notes that 44% of Palo Alto residents are renters and the average monthly rent in town has soared 50% since 2011, 10 times faster than the county's median income.
"Our affordable housing supply is far below demand while the cost of building affordable units dwarfs our available resources," the memo states. "Many vital members of our community have moderate incomes and are not eligible for our limited affordable housing."
Rent control
In November, California voters will also decide Proposition 10, which could repeal the Costa-Hawkins Rental Housing Act, allowing local governments to adopt more extensive rent control than currently allowed. Costa-Hawkins prevents local governments from enacting rent control on certain types of housing, including single-family homes, condos. Costa-Hawkins also prohibits rent control on housing units built since Feb. 1, 1995. If it's repealed in November, cities could apply rent control to new buildings.