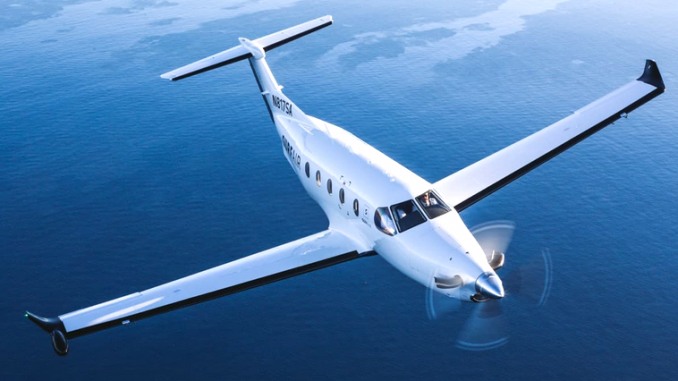 BY EMILY MIBACH
Daily Post Staff Writer
Surf Air, the membership-based airline that has drawn noise complaints while flying in and out of the San Carlos Airport, has hit some financial turbulence.
Surf Air owes one creditor $3.1 million and the IRS has slapped $2.3 million in tax liens on the Santa Monica-based company.
San Mateo County has also imposed a tax lien of $131,000 on Surf Air, said county spokeswoman Michelle Durand. Surf Air is current on all other payments to the county, Durand confirmed.
If Surf Air doesn't pay the liens, some of its assets — such as its Pilatus PC-12 aircraft — could be seized.
Surf Air did not return a request for comment from the Post. But CEO Sudhin Shahani told the Los Angeles Times that the company is working with the IRS to pay down the owed taxes.
Dispute with plane operator
Shahani played down the $3.1 million lawsuit by Encompass, the former operator of Surf Air's planes. He said Encompass was a disgruntled operator that was replaced because it did a poor job.
Encompass CEO Steve Harfst said in a statement that Surf Air was collecting revenue from its customers and spending it "on things other than paying in full for flight operations and aircraft maintenance."
When Encompass sued Surf Air on June 19 for the $3.1 million, Surf Air abruptly ended its contract with Encompass. The U.S. District Court lawsuit also alleges breach of contract.
Still accepting memberships
While there appear to be financial issues, Surf Air is still accepting new memberships, starting at $1,950 a month. New members must also pay a one-time $1,000 "initiation fee."
San Mateo County has been plagued with complaints from residents ever since Surf Air began operating out of the San Carlos Airport about five years ago.
Surf Air operates about 20 flights a day with its Pilatus PC-12 planes. Due to the increased frequency of flights in and out of the airport and the loudness of the planes, resident noise complaints have increased due to Surf Air.
Surf Air's flightpath roughly follows El Camino Real, and goes over Palo Alto, Mountain View, Menlo Park, Atherton, Redwood City and San Carlos, sparking complaints to the airport from all of those cities.
The county has been attempting to address residents' noise complaints. From July 2016 to January 2017, it participated in an FAA pilot program that sent planes over the Bay instead of homes.