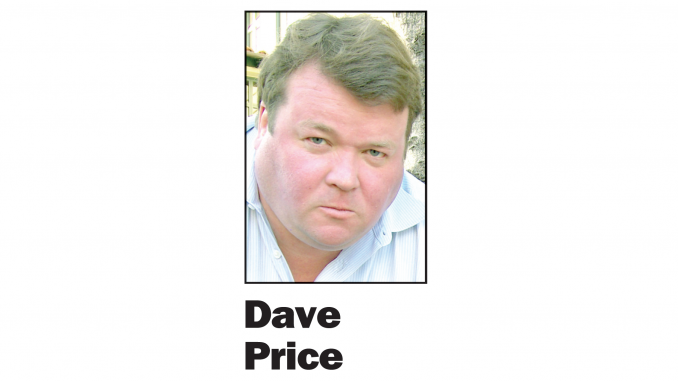 OPINION
BY DAVE PRICE
Daily Post Editor
The recall of Santa Clara County Judge Aaron Persky will be one of the closer races on election night.
Momentum has shifted from one side to the other in the past couple of months.
The recall side was way ahead for a long time, but now that Persky and his supporters are speaking out, the margin is shrinking.
Can the No Recall side catch up by tomorrow's election? I don't know.
I've seen four polls on this race. When grouped together, they show how the momentum has shifted.
• The first poll was conducted nearly two years ago on June 20-22, 2016 by Sextant Strategies & Research for the Sacramento political publication Capitol Weekly. It found that 67% of respondents would vote to recall Persky.
The strongest support came from younger women who favored the recall 4-to-1. But that may not be a big factor because primaries like the one coming up tomorrow tend to attract voters 55 and older.
The Capitol Weekly poll found that support for the recall dropped to 59% when respondents were read a message that recited some of the talking points of the No campaign — that Persky has never been cited for misconduct, that he was following the recommendation of the Probation Department in sentencing Brock Turner, and that recalling a judge threatens judicial independence.
So there were signs back in 2016 that if voters heard both sides of the story, the vote would be close.
• Nearly two years later, on March 30 of this year, a poll by Survey USA for Channel 5 showed that the recall was still ahead with 56% in favor and 29% opposed, while 15% were undecided.
• On May 17, the Bay Area News Group released a survey it commissioned with the Silicon Valley Leadership Group that was done by FM3, which has done other polls for local governments including the city of Palo Alto. That poll showed the recall was ahead 46% to 33% with 21% undecided.
That would suggest the pro-recall side had lost 10 points since March, though this is a rough comparison because the two polls were done by different companies using different techniques.
Still, it makes sense that the recall was losing ground because in the preceding month, Persky and his defenders, retired Judge LaDoris Cordell and Santa Clara University law professor Ellen Kreitzberg, started making their case to the public. People were starting to hear both sides.
The FM3 poll also found that among voters over 50, the recall was virtually tied 42% in favor to 40% against. Remember, primaries attract older voters.
• The last poll came out May 22 and it showed the recall was still ahead 49% to 36%, with 15% undecided. The poll was from Channel 5 and its pollster, Survey USA. Between the two Channel 5 polls in late March and late May, the pro-recall side lost 7 percentage points.
Nonetheless, the last poll had the recall ahead by 13 points with two weeks before the election. It's hard to close a 13-point gap two weeks before Election Day. One reason is early voting. Most people vote by mail and this time they got their ballots on May 9 or 10.
A lot of people fill out their ballot as soon as they get it in the mail. I think that's a bad idea. If you truly want to make an informed decision, you should watch the campaign unfold. The claims of both sides get tested in a campaign, and often the truth emerges.
For instance, the recall side claimed that Persky's decision to give a 6-month sentence to Brock Turner was part of a pattern in which he gave light sentences to white, privileged, male college athletes accused of violence against women.
On May 16, the Post printed a story that examined the five cases cited by the recall campaign as being part of that pattern. Turns out that only one of the defendants was white and only one played college sports. And the sentences in all but one case were the result of a plea bargain. Judges usually don't block sentences arrived at through a plea bargain.
Other newspapers analyzed the five cases and came to the same conclusion — they didn't prove a pattern of bias. This was an unforced error by the recall campaign. They had hundreds
of cases they could have cherry picked, and they chose five that didn't fit their claim. Maybe they didn't expect reporters to go to the courthouse and read the files to determine what really happened?
The debunking of the Persky bias myth could have been a turning point in this campaign — except for the folks who mailed in their ballots early.
Editor Dave Price's column appears on Mondays. His email address is price@padailypost.com.