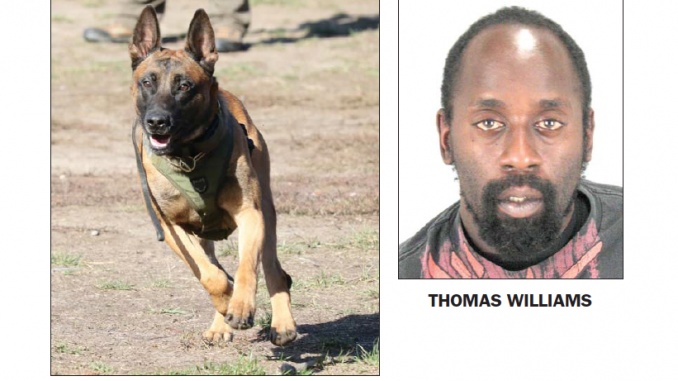 A Redwood City man is accused of trying to choke a police dog while sheriff's deputies were arresting him on outstanding warrants at a house on Northside Avenue in North Fair Oaks.
Thomas Williams, 39, was seen standing outside of a home Wednesday when deputies drove by, said Detective Sal Zuno.
Deputies knew Williams had two warrants for his arrest, one involving a felony weapons charge, and stopped, according to Zuno.
Williams ran inside and was able to partially close the door by the time deputies were able to catch up. The deputies tried to grab Williams, but he resisted and attempted to hit a deputy, Zuno said.
Deputies sent a police dog named "Crash" into the home, and Williams fought with the canine and choked the dog, Zuno said.
Deputies were able to pull Williams off of the dog and arrest him. Crash was seen by a veterinarian and is taking a few days off to recover, said Zuno.
Williams is in jail on $150,000 bail and will be in court today (Oct. 20).