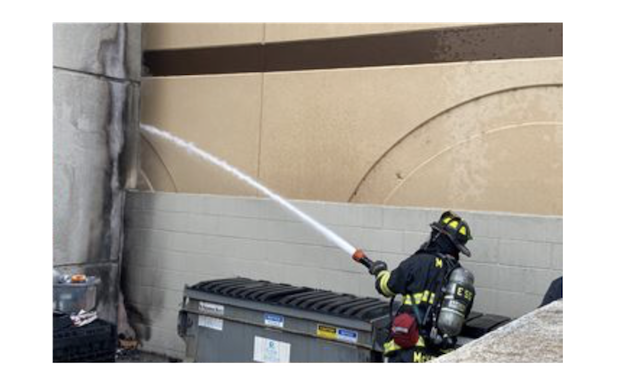 A fire erupted this morning from a one-story industrial building at 2522 Leghorn St. in Mountain View.
When firefighters arrived shortly after 8 a.m., they saw smoke coming from the building. The building's sprinkler system had activated and kept the fire from spreading until the firefighters could arrive.
Firefighters quickly knocked down the flames, preventing the fire from spreading.
Thermal imaging cameras assisted in confirming the fire had been completely extinguished.
The cause of the fire is under investigation; however, it has been confirmed the fire started on the outside rear of the structure. The estimated damage to the contents and structure is $100,000.