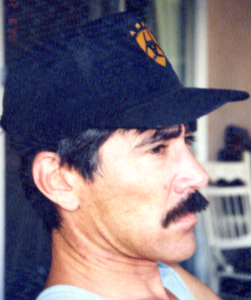 April 29, 1956 – September 20, 2023
It is with great sadness that the family announces the passing of Denis M. Hayes, who passed away peacefully at home on the afternoon of September 20, 2023, surrounded by his loving family.
Denis was born in Hutchinson, Kansas, and passed away at the age of 67. Denis lived in Redwood City and later in Palo Alto from the age of ten (1967–2023). Denis graduated with honors from Sequoia High School in 1974. Denis loved to work with his hands and was an exceptionally gifted mechanic and artist. Denis loved his family, animals, fishing, traveling, water skiing, gardening, and advanced crossword puzzles. Denis will be long remembered by his family and close friends for his kindness, loyalty, wisdom, sense of humor, intelligence, and generous spirit.
Denis worked the longest period of time as the Manager of the Glass Department for measurement, testing, and purification of medical equipment with his father Vernon at Dohrmann Industries from 1972 to 1988.
Denis is survived by his beloved wife, Joyce; mother, Masaye; sisters, Shannon (Richard), Jalyn (David), and Leslie (Mike); niece, Pati; nephew, Josh; great nieces, Audrianna, Olivia, and Leianni; many beloved aunts, uncles, and cousins; his daughter of his heart, Renee; and his granddaughters of his heart, Ginni and Chase. He was preceded in death by his father, Vernon.
In lieu of flowers, the family requests that any donations be given in Denis' name to the following charities: American Cancer Society, St. Jude's Children, or a reputable animal rescue organization of your choice.
Memorial Service to follow at a later date.