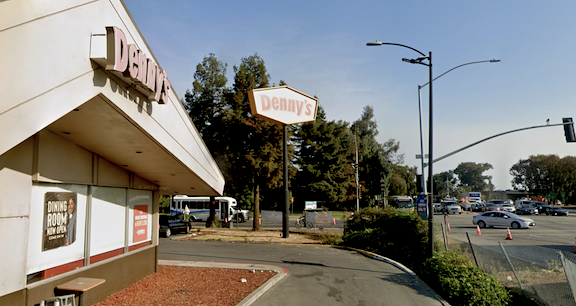 Police in Redwood City have arrested a pair of suspects who allegedly fired several 9 mm rounds at people inside a car in the parking lot at Denny's at Broadway and Woodside Road.
The shooting was reported about 2 a.m. on July 8.
After a fight inside the restaurant, the men fired about 15 rounds at the victims and their vehicle in the parking lot, Redwood City police said Thursday.
It doesn't appear that anyone was hit by the gunfire, according to police.
Investigators identified the shooters and arrested one of them, 33-year-old Sergio Montano Zaragoza, on Aug. 25.
A search warrant was served at his Redwood City home, where a loaded 9 mm handgun was seized, according to police. Authorities also seized alleged cocaine packaged for sales.
Montano Zaragoza was booked into the San Mateo County Jail on suspicion of crimes that include attempted murder, assault with a deadly weapon, and possession of cocaine for sale.
Detectives obtained an arrest warrant for his suspected accomplice, 22-year-old Omar Saavedra Reynaga of Redwood City, on suspicion of being an accessory to the crime.
He was arrested on Wednesday and also booked into the San Mateo County Jail.