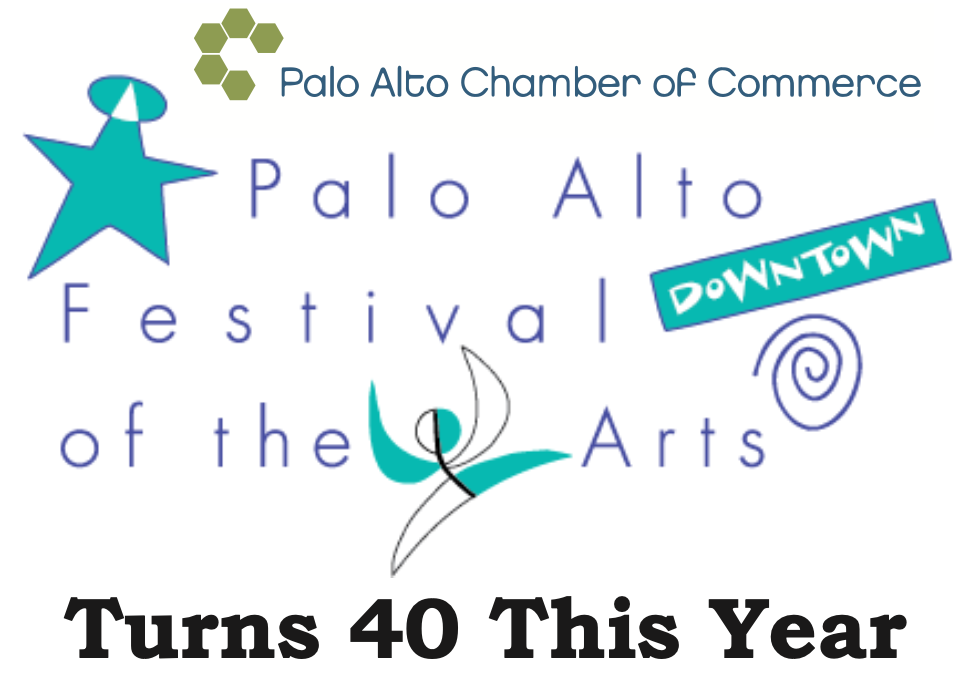 Get ready to join the festivities in downtown Palo Alto next month as the Palo Alto Chamber of Commerce's annual Festival of the Arts celebrates its 40th year of hosting fine art, live music, delicious food and more.
On Saturday, Aug. 26 and Sunday, Aug. 27 from 10 a.m. to 6 p.m. more than 250 fine artists and craftsmen will display their unique creations along University Avenue. From painting, photography, sculpture and glasswork to wood, metal, ceramics and more, festival attendees will be immersed in an exceptional and diverse display of art.
"The Palo Alto Festival of the Arts has always been one of the highest-quality art events on the Peninsula," said Dana Hale-Mounier of Pacific Fine Arts Festivals, who organizes artist participation for the event. "The art is of an exceptionally high caliber here."
Meanwhile, Tasso Street will become a canvas for the festival's unique and always popular Italian Street Painting Expo, where talented artists create chalk street paintings on the asphalt over the festival's two-day run.
And the festival is really a treat for all the senses as a wide variety of live music will be playing, from the concerts on the Waverley and Webster stages to smaller street corner performances. Attendees can add to the fun by sitting down and playing a tune in the "Chopin & Chandeliers" section of the festival at Tasso St. and University, where a piano waits to be played amidst colorful, whimsical sculptures. Free art activities for kids will be available at the Kids' Art Studio, at Tasso and Lytton Ave.
"The festival celebrating 40 years just shows how much the community enjoys this event every year, and the Chamber of Commerce is proud to bring it to Palo Alto," said Chamber President Charlie Weidanz. "The Chamber is sincerely thankful for the more than 20 sponsors and University Avenue businesses who generously support this festival and make it a huge success."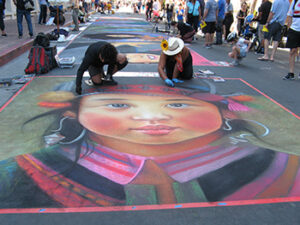 If you represent a local business or nonprofit seeking to support your community and boost your brand, the festival still has many sponsorship opportunities to take advantage of. To find a creative and satisfying fit for your organization's needs, email Claudette Mannina at [email protected] or call (831) 461-1796.
Please note that the city of Palo Alto has banned the use of plastic and paper bags for carrying purchased merchandise. The Chamber of Commerce highly recommends that festival attendees bring their own tote bags for easy transportation of purchases. Also, please be kind to your pets and leave them at home as only service animals will be allowed. For more details about the event, please visit paloaltochamber.com/festival or call (650) 324-3121.
Palo Alto Festival of the Arts
Palo Alto Chamber of Commerce
(650) 324-3121  |  paloaltochamber.com/festival