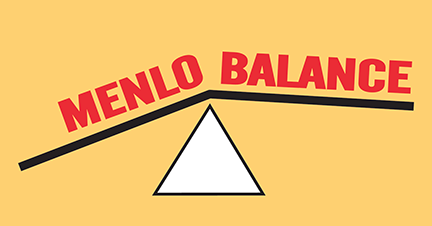 BY EMILY MIBACH
Daily Post Staff Writer
Aug. 12, 2022
The Ravenswood School Board last night (Aug. 11) came out strongly against a measure headed for the ballot in Menlo Park that would block the district's plans to build housing on the former Flood School site.
Teachers and school district employees would get first priority in the new apartments, and the rents would provide a source of revenue for the financially-strapped district that serves eastern Menlo Park and East Palo Alto.
"I'm disappointed members of my city felt it was necessary to put something like this on the ballot," said school Trustee Bronwyn Alexander, who lives in the Belle Haven neighborhood in east Menlo Park.
Those supporting the initiative, called Menlo Balance, want to keep multi-family housing out of single-family neighborhoods.
Menlo Park residents Nicole Chessari and Tim Yaeger spearheaded a petition drive in April and May that obtained the 2,000 signatures needed to put the measure on the November ballot.
Housing threatened
The measure could reduce, or outright kill, the chances of the former Flood School site at 321 Sheridan Drive, near Flood Park, from being developed into 80-90 apartments.
Ravenswood Teachers Association President Ronda White said the ballot measure is an "embarrassment and disgrace."
"The fact that a group of people put this spiteful, hateful thing to block a community trying to better itself … is just disgraceful," White said.
Funding for school district
All of the apartments would be rented out at below-market rates and would be available to teachers or employees in the Ravenswood district or other school systems. The property, which the district is leasing to Alliant Strategic Development for 90 years, would bring in $500,000 annually.
"I am disappointed this could be a barrier for revenue to the district and have a direct impact on how we generate revenue for our schools and students," said Trustee Ana Maria Pulido.
Ravenswood receives about $10,000 per student from the state, according to the district's Chief Business Officer Will Eger.
Board president Mele Latu said district employees help build a "stronger generation and deserve a right to live close enough (to work) where they're not spending hours on the road."
Trustee Pulido suggested the board ask the Menlo Park City Council and Menlo Park City School District, which both expressed interest in equity in 2020, to pass similar resolutions.
Polling starts
On Tuesday, Menlo Park Councilman Drew Combs, who represents the area including Flood Park, said he's been getting inquiries from residents about a mysterious poll going around town about Menlo Balance and officials in town.
Combs said during the meeting that he asked city officials, those behind Menlo Balance and the school district if they were behind the poll, they all told him they were not.
The survey was hosted on opinions-survey.com, which is controlled by Lime Survey, a website like SurveyMonkey. It asked three types of questions.
Survey tests campaign arguments
The survey goes through various statements in favor or against the measure and asks the respondent if the statements would change the way they'd vote.
Some examples include:
"While a few multi-family unit developments may not seem like much, that will just be the beginning. If we don't pass this measure, high-rise developments and big-box stores will begin to crop up in our neighborhoods, crowding our streets, driving down home values and taking away everything we love in our community."
And …
"We live in one of the most expensive places in the country, and our schools are facing a teacher shortage because teachers cannot afford to live here. The city has a plan to provide designated teacher and school staff housing, but this measure would block that plan. We must make sure our schools can attract and retain the best teachers by rejecting this measure."
The survey also asks "How trustworthy do you find this person or group for getting information on this issue?" Options in screenshots obtained by the Post include the City Council, Vice Mayor Jen Wolosin, Menlo Park firefighters, the NAACP and local school teachers.
The measure is set to be filed with the county elections office early next week unless a middle ground is met before then.