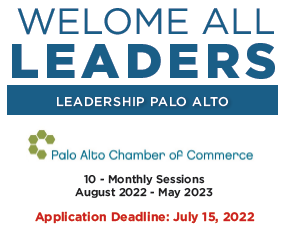 Are you ready to take your leadership skills to the next level and deepen your connection to the community? The Palo Alto Chamber of Commerce is looking for people from all sectors and backgrounds to apply to their Leadership Palo Alto program.
The program meets one full day a month for 10 months and includes sessions led by local leaders like Palo Alto City Manager Ed Shikada, County Supervisor Joe Simitian and Assemblyman Marc Berman, as well as leaders from Stanford University, Stanford Hospital, Foothill De Anza College, the Palo Alto Arts Center and more.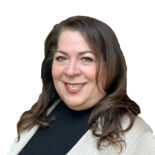 "The Leadership Palo Alto program is like getting an MBA in your city," said alumna Christina Hood, an associate broker with Bright Homes Real Estate at KW. "You are learning about what your community offers, the history of your community and important issues in your community"
Leadership Palo Alto Fellows gain an in-depth understanding of every aspect of Palo Alto life, including our local and regional economic, social and government challenges, while considering Palo Alto's global influence and relating local challenges to those beyond
our community.
Hood, who graduated from the 2018 session, said it helped her build her local network and feel more of a sense of belonging. She went on to become president of the Junior League of Palo Alto-Mid Peninsula during the pandemic and is now a chamber board member and the chamber's liaison to the program.
"I tell people it's one of the best things to help develop your own leadership skills and get a better understanding of how Palo Alto works," she said. "You don't feel like you're alone; you feel connected, because you are connected."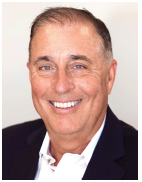 A typical program day will see Fellows meet at an important local venue like Palo Alto City Hall, Stanford University or the Baylands. There they'll learn from local leaders about such topics as local and regional government, housing and transportation, education and media, nonprofits, Stanford, the environment and sustainability and technology and innovation.
Palo Alto Chamber of Commerce CEO Charlie Weidanz said Fellows will leave each program day with sharpened leadership skills, deeper community insights and new connections. The program meets from 9 a.m. to 4 p.m. one Thursday a month from August 2022 through May 2023. The program costs $2,000. At the end of the program year, Fellows emerge ready to take their leadership and community involvement to the next level.
"They join a powerful network of hundreds of Senior Fellows who are inspired and committed leaders in their professional fields and areas of personal passion," said Weidanz.
Anyone interested in becoming a Leadership Palo Alto Fellow can find more information and applications at paloaltochamber.com or by calling (650) 324-3125. Applications must be received by July 15.