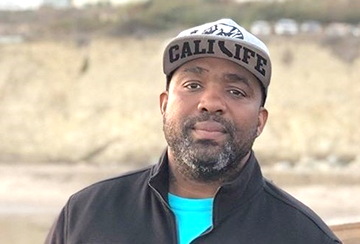 This story was first published in Friday morning's Daily Post. To get the latest local news, pick up the Post in the mornings at 1,000 Mid-Peninsula locations.
BY BRADEN CARTWRIGHT
Daily Post Staff Writer
The wife and kids of a Palo Alto lineman who was electrocuted while replacing a transformer will receive $615,512 from the city and insurance for his death.
Donatus Okhomina died on the morning of Nov. 16, 2019, at age 42. He was in a boom lift taking a transformer off of an electrical pole, and he used non-insulated grips while touching two sources of high-voltage electricity, according to Cal OSHA.
After an investigation, Cal OSHA fined Palo Alto $104,060 for his death. The agency said he wasn't using the proper equipment, and energized conductors should've been covered.
Okhomina is survived by his wife and four daughters, who now range in age from 8 to 19 years old.
The $615,512 payment to the family comes from two sources: $580,512 is death benefits from an insurance company, and $35,000 is from the city to settle a claim from his wife, Tammy, alleging that the city engaged in "serious and willful misconduct."
Tammy Okhomina's lawyer, Mark Vickness, will be paid $80,000, with $75,000 coming from death benefits and $5,000 coming from the city settlement, according to a release signed on Dec. 14.
Okhomina, an Air Force veteran, was a seasoned electrical lineman who joined the city a month before his death and after six years with PG&E and eight years with the Sacramento Municipal Utility District. In the military, he served as a lineman at Travis Air Force Base for four years.
Okhomina had worked for the city for about a month when he was asked to upgrade a transformer at 670 E. Meadow Drive for the Covenant Presbyterian Church.