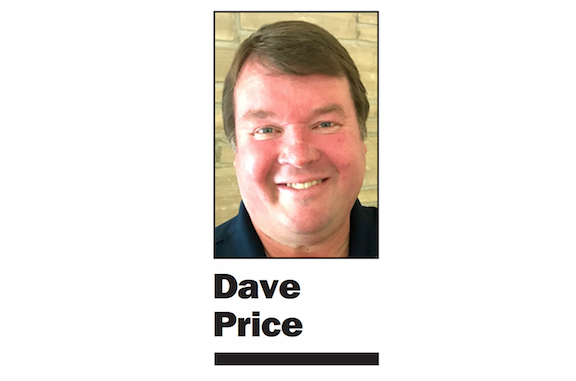 This column was printed Monday, Oct. 19. That evening the City Council voted 5-2 to increase fees developer of office buildings and R&D facilities must pay into a future housing fund from $39.50 to $69.50 per square foot. Alison Cormack and Greg Tanaka voted against the increase.
OPINION
BY DAVE PRICE
Daily Post Editor
Insanity is doing the same thing over and over and expecting different results. Yet it appears Palo Alto City Council will continue that cycle when it comes to solving the housing crisis.
Council tonight (Oct. 19) will consider raising the fees office developers must pay into the city's "housing in lieu" fund to build more housing. This is a program that began in 1977, and it hasn't produced enough housing to keep pace with demand.
Instead the money collected from developers sits in a city bank account for years, possibly decades, doing absolutely no good other than earning interest. The city hangs on to the money because, officials argue, it takes years to accumulate enough cash to build an apartment house.
During the 44-year life of this fund, the housing-jobs imbalance has reached a ratio of 1-to-3. It's so bad that we've got people living in RVs parked on El Camino Real.
It's time for a different approach. Let's drop the fee and instead require developers to build homes if they want to build offices or R&D space.
The number of homes would be based on the number of jobs created by the project. Perhaps something like this — one home for every 250 square feet of office space.
The developer wouldn't have to build the housing on the office site. Just somewhere within a walkable distance of the new development. Employees from the new offices wouldn't have to live in the new homes. Simply adding the new homes to the city's housing stock is good enough.
No homes, no offices
Most importantly, the developer wouldn't get a certificate of occupancy for the office space until the homes are occupied.
The big problem with the 44-yearold housing in-lieu fund is that the offices are built first, and then it's up to the city to use the fees to build housing, which could take years. That's not to say the city's affordable housing fund hasn't been helpful — it partially paid for the purchase of the Buena Vista Mobile Home park and the new Wilton Court housing development. And it will pay for part of the teacher housing development proposed for Grant Avenue. But these projects are few and far between. Wilton Court was the city's first affordable housing project in five years.
Do they really want more homes?
The problem with this idea is that it might be too successful for some of our leaders. There are council members who don't want more housing, though they won't say that out loud. They claim they only want to protect neighborhoods from encroachment. But their real feelings are revealed when they try to torpedo housing proposals that aren't anywhere near residential areas.
One of the myths they spread is that Palo Alto is built-out. I disagree. Look along both sides of El Camino Real from Oregon Expressway to the Los Altos line. I see plenty of places for new homes there. Go to the intersection of Charleston and San Antonio Road and there's opportunities in three of the four directions. How about leveling the Palo Alto Square office buildings at Page Mill Road and El Camino and redesign the parcel to have both offices and hundreds of homes? What about building housing above the downtown surface parking lots like Burlingame has done?
If we want more homes, we need somebody pushing hard to build them. A developer who wants to make a profit building offices in Palo Alto will become the strongest advocate for new housing we've ever seen. Let's try that because what we're doing now isn't working.
Editor Dave Price's column appears on Mondays. His email address is price@padailypost.com.