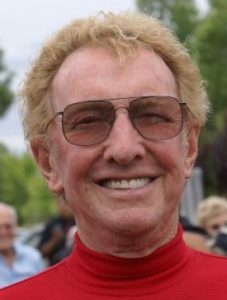 April 20, 1932 – July 25, 2021
William "Bill" Lipp passed away peacefully at home on July 25th, 2021 at the age of 89. Bill was a Bay Area native born in San Francisco April 20th, 1932 and moved to Palo Alto to raise his family. Bill spent his life keeping the Eichler community of the Bay Area warm with his dedicated work through his company Wm. Lipp Hydronics since 1973. He was a father of 5 and a beloved member of the community especially by Eichler homeowners with radiant heating.
Bill is survived by his wife Soon, daughter Sandy, sister Dorothy, and many grandchildren and great grandchildren. He was proceeded in death by his son Bill, daughters Barbara, Leanne, & Julie, and sister Jeanne.
A viewing will be held at Jones Mortuary August 4th 10am-1pm. A celebration of life will be scheduled for later in September.