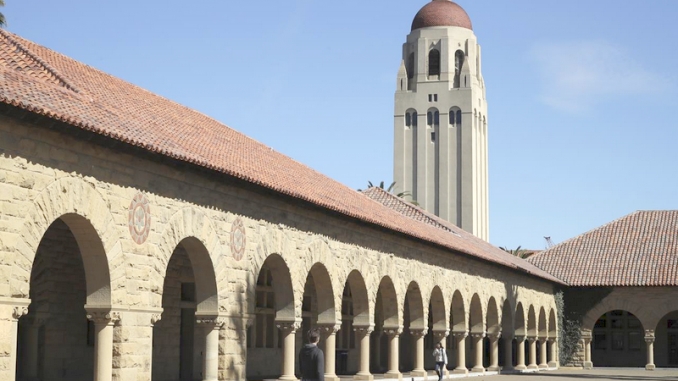 By the Daily Post staff
Stanford announced today that it will continue 11 varsity sports that had been slated for discontinuation at the end of this academic year.
Men's and women's fencing, field hockey, lightweight rowing, men's rowing, co-ed and women's sailing, squash, synchronized swimming, men's volleyball and wrestling will continue competing as varsity teams at Stanford.
Stanford gave as its reasons for reversing its decision an improving financial picture and improved chances for fundraising.
"We have new optimism based on new circumstances, including vigorous and broad-based philanthropic interest in Stanford Athletics on the part of our alumni, which have convinced us that raising the increased funds necessary to support all 36 of our varsity teams is an approach that can succeed," said Stanford President Marc Tessier-Lavigne in a statement.
In recent weeks and months Stanford officials have been talking with groups of alumni, including the 36 Sports Strong group, that have been seeking to raise private funds to support Stanford's teams. Stanford's 36 varsity teams represent twice the average number of teams at NCAA Division I schools, and the university made the difficult decision last July to discontinue 11 of the teams due to a growing structural budget deficit in the athletics program.
Retaining all 36 teams will require a large-scale fundraising campaign for Stanford Athletics, and "we will need to ask for the support of the Cardinal faithful like never before," Tessier-Lavigne, Provost Persis Drell and Director of Athletics Bernard Muir wrote in a letter to the Stanford community announcing the decision.