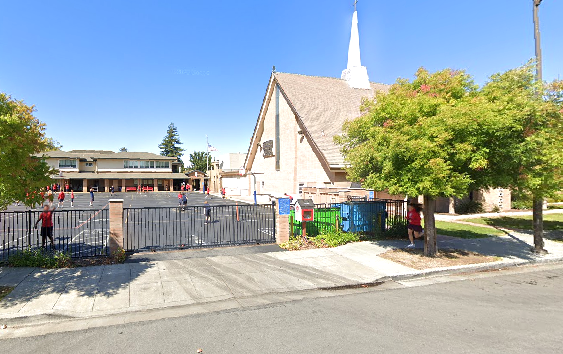 BY EMILY MIBACH
Daily Post Staff Writer
A man has been charged on suspicion of breaking into Redwood City schools and churches, the District Attorney said today.
An employee of St. Michael Preschool, at 401 Hudson St., on May 5 found Oscar Banegas, 41, in one of the rooms and told him to leave, according to police. After Banegas left, the employee realized that $500 was missing from an office desk drawer, police said. Video footage showed Banegas walking the halls of the school overnight.
On May 7, police went to Redeemer Lutheran School at 468 Grand St. to investigate a burglary that had occurred overnight. A teacher had arrived at the school and found that all of her items in the desk were on top of it and her classroom was noticeably rummaged through, according to District Attorney Steve Wagstaffe. An iPad charger had been stolen from the school. Video footage once again showed Banegas walking through the school and entering the classroom while it was closed.
Banegas was arrested on May 8 at Sequoia Station around 7 a.m. and had the missing iPad charger, police said. Banegas allegedly told police he has a key to the Redeemer Lutheran School and sleeps there reguarly, Wagstaffe said.
So far, Banegas has been charged with the Redeemer burglary, and appeared in court today on that charge, Wagstaffe said.
This is not the only burglary charge Banegas is facing. Banegas is also accused of a March 25 burglary at St. Peter's Episcopal Church at 178 Clinton St., according to the DA.
An employee saw Banegas walking around the grounds with a laptop and microphone taken from an office. Police found Banegas a short distance away with the church's property.
Banegas is in jail in lieu of $250 and will be back in court on May 20.
ᐧ