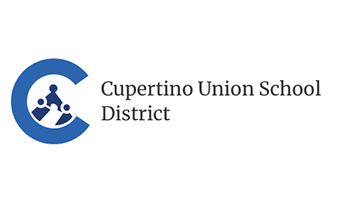 By the Daily Post staff
Update, May 7 — The Cupertino Union School District's Measure A parcel tax has failed. The tax needed two-thirds of the vote to pass, and it only got 59.3%.
The final results were 15,115 in favor and 10,357 against.
Original story, May 3 — Voters in the Cupertino Union School District, which extends into part of Los Altos, have until Tuesday (May 4) night to turn in their ballots on a $398-per-parcel tax, a 59% increase over the current tax.
Measure A requires two-thirds approval. The last time the district tried to raise the parcel tax, in March 2020, it failed.
The parcel tax brings in $14 million a year. The new tax would run for eight years. Supporters say the money is needed especially now since the district's enrollment is dropping, which means less money from the state. The state determines school funding based on enrollment. But the state has no say over parcel tax proceeds.
An opposition group, No on Measure A, says the district neglected students in 2020 by taking sides with the teachers union and keeping schools closed during the pandemic.
A separate group of parents is pushing the recall of all five school board members — Lori Cunningham, Sylvia Leong, Phyllis Vogel, Jerry Liu and Satheesh Madhathil — because they won't fight the teachers unions and haven't fully reopened the schools.
To trigger a recall election, the group needs to collect 11,000 signatures on petitions. So far, the county has only approved a petition to collect signatures against Cunningham. If there's a recall vote, it would probably happen this fall or early next year.
In this election, voters should have received a ballot in the mail earlier this month. Voted ballots must be returned by 8 p.m. on Tuesday or postmarked on or before Tuesday and received no later than three days after Election Day.
There will be eight drop boxes at the following locations:
• Registrar of Voters, 1555 Berger Drive, Building 2, San Jose;
• Cupertino City Hall, 10300 Torre Ave, Cupertino;
• Quinlan Community Center, 10185 North Stelling Road, Cupertino;
• Sunnyvale Library, 665 West Olive Ave., Sunnyvale;
• Santa Clara City Hall, 1500 Warburton Ave., Santa Clara;
• Los Altos Hills Town Hall, 26379 Fremont Road, Los Altos Hills;
• Saratoga City Hall, 13777 Fruitvale Ave., Saratoga;
• San Jose City Hall, 200 East Santa Clara St., Wing 2, San Jose;
• Santa Clara County Civic Center, 70 West Hedding St., San Jose.