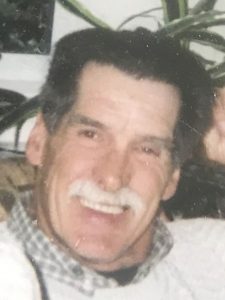 Also known as "Action Mike" or "Handsome Mike"
October 9, 1945 – February 28, 2021
Born to Father, Joseph Montgomery (Montminy). Born to Mother, Dorothy Montgomery (Willard) Siblings: sister, Joanne Giroux (deceased), and brother, John (Jack) Willard Montgomery (deceased).
Survived by his son, John Michael Montgomery (daughter-in-law, Peggy Montgomery), ex-wife Patricia Montgomery, nieces, Laura Giroux & family, Jennifer Garcia (Giroux) & family, and Tiffany Montgomery.
Survived by his special partner of 20 years, Carole Jean Nobis who stood by him until the end. And Carole's family, Laura Nobis, Jennifer Nobis, and John Ghera.
Mike loved cars his whole life. He opened up his own gas station in Pacifica, CA years ago. After that he opened up his own Mechanic shop in San Mateo. Then went into the Locksmith business with a mobile van under the name "Action Lock & Key".
Memorial Service to be announced.