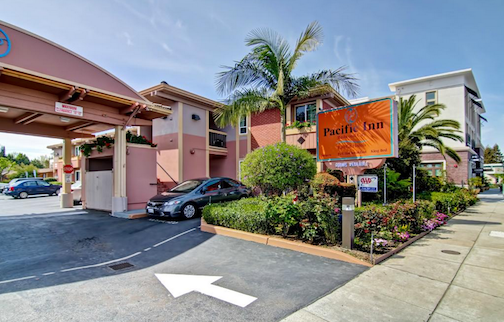 By the Daily Post staff
The San Mateo County Board of Supervisors on Tuesday (April 6) unanimously approved paying Redwood City $1.5 million to make up for lost taxes from when the county bought two hotels to shelter the homeless and elderly.
Redwood City officials told the county that the purchase of the two hotels will cost the city $2.5 million in tax revenue, but the county disagreed with the estimate, according to a report from County Manager Mike Callagy.
In December, the county bought two hotels, TownPlace Suites in Redwood Shores and Pacific Inn at 2610 El Camino Real, for $57 million. The city has a 12% hotel tax, so if the room rate is $100, an extra $12 is added to the bill. In the financial year that ended in June 2020, Redwood City got $6 million from the tax. A year earlier, the city received $8.6 million.
This decision comes as the county is trying to negotiate a deal with the city to use some of its land near the Maple Street jail to replace its homeless shelter.
The county is seeking some of the city's land at 1402 Maple, while the city wants some of the county's land across the street so it can extend Blomquist Street. But the city wants to keep a portion of the land at 1402 Maple, across the street from the county jail, to make a park.