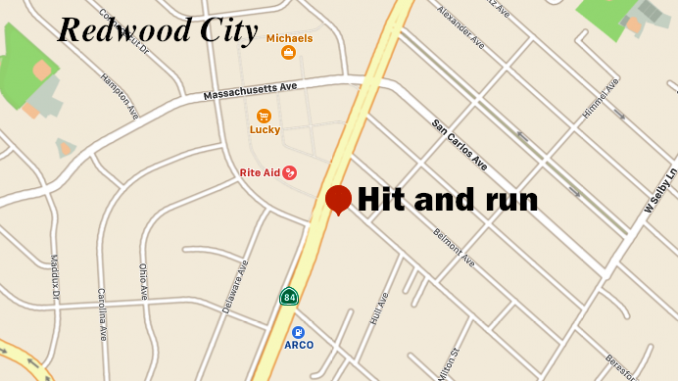 BY EMILY MIBACH
Daily Post Staff Writer
Redwood City police are looking for the driver in a hit-and-run collision on Woodside Road and killed a 73-year-old woman.
On Saturday at 5:52 p.m., police responded to a call about a person down in the roadway at 1709 Woodside Road, not far from Woodside Plaza.
Police arrived and found Young-Hi Lim in the middle lane of the eastbound portion of the road.
Lim was unconscious and not responsive, according to a statement from police. Officers tried to revive Lim, who was taken to Stanford Hospital and pronounced dead.
The San Mateo County Coroner's Office is not sure of Lim's city of residence.
There were no witnesses at the scene when they arrived. The vehicle that hit Lim is unknown, police said.
Anyone with information about the hit-and-run is asked to call Detectives David Denning at (650) 780-7141 or Brian Luo at (650) 780-7619. Anonymous voice mails can be left at (650) 780-7107.