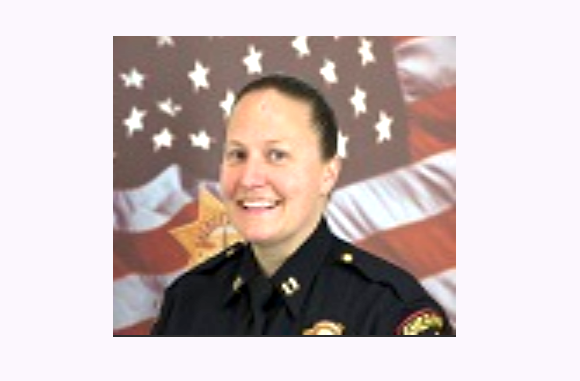 Kristina Bell, a Redwood City native who has come up through the ranks of the San Mateo County Sheriff's Office, has been named San Carlos police chief.
Bell, currently a captain, has been with the sheriff's office for 14 years and currently serves as captain for the Maple Street Correctional Center.
The sheriff's office provides police services to San Carlos on a contract basis. The chief and all of the officers who are involved in policing in San Carlos work for the sheriff's office, and Bell will continue at the rank of captain while she serves as chief.
Bell was born and raised in Redwood City. After receiving her bachelor's degree in physical education with a minor in psychology from Abliene Christian University, she received a master's degree in rducation from Southwest Baptist University. She joined the San Mateo County Sheriff's Office in 2006 and moved up through the ranks, becoming captain in July 2019 and serving as the facility commander for the Maple Street Correctional Center. In her spare time, she enjoys spending quality time with her family — her wife Yonaira and their 5-year-old daughter, Katelyn.
Bell was named chief after the previous chief, Mark Duri, became assistant sheriff in charge of the support services division.
Bell's regular pay in 2019 was $179,322 and her total compensation with benefits was $377,150, according to the public sector salary website Transparent California. Duri's regular pay that year was $213,051 and with benefits his compensation was $427,415.