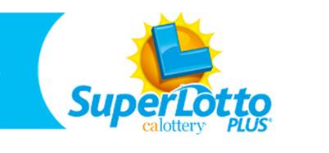 By the Daily Post staff
Anthony Li of San Carlos has won $20 million in the SuperLotto Plus game, the California Lottery announced this morning.
"I checked my ticket on the California Lottery app, and I thought, 'There must be something wrong, it says I won the jackpot," Li said, according to a statement from the lottery.
He told his wife, and she told him to, "Calm down."
They put the winning ticket in a plastic baggy and hid it until they could come in to claim their win at a lottery office.
Li purchased his tickets at the Shell station at 500 El Camino Real in San Carlos.
Li said he always plays the same numbers, which is a combination of dates special to him. He has been playing the Lottery for about five years and has been using the same numbers for every SuperLotto Plus draw for the past two years.
The six numbers he matched were 18, 26, 1, 22, 27 and Mega number 12.
The Shell station will receive a $100,000 bonus for selling the winning ticket.
Li plans to buy a house, pay off their cars, and start college funds.