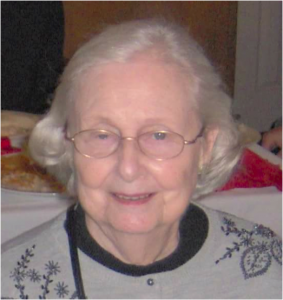 January 9, 1923 – July 25, 2020
Margot (Peggy) Beckett January 9 1923-July 25th 2020 passed away peacefully of natural causes at home.
Margot Wrenn Beckett was born Margot Lucile Wrenn in San Diego, CA to her parents, Margot Talmadge Wilkins and Paul George Wrenn, both of Washington DC. Paul Wrenn was Captain in the U. S. Navy, and they traveled the Far East for many years. Peggy had many fascinating stories of growing up in China, Malaysia and the Philippines in the 1930's. She raised her three boys in Marin and Santa Clara counties.
Peggy is survived by her three sons and wives, Paul (Tuck) Tucker Beckett and Ann, of Soledad, James (Jim) Wrenn Beckett and Elizabeth, of Palo Alto, and William (Will) John Beckett and Michelle Murray, of Aptos, California, her six granddaughters, Margot, Quita, Heather, Helena, Sophie and Elaine and ten great grandchildren in California, Ireland and Japan and family and friends worldwide. Services will be private.
Details at http://becketts.ws/?page_id=180