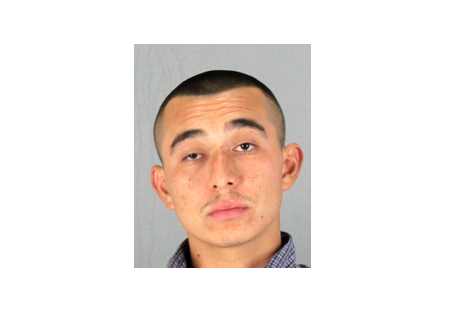 BY EMILY MIBACH
Daily Post Staff Writer
An East Palo Alto plan who is wanted in Menlo Park for attempted murder in 2017 yesterday (May 6) was accused in Merced County of murdering the son of a former district attorney there.
Dagoberto Franco Penaloza, 26, is wanted for the March 15 murder of former Merced County District Attorney Larry Morse's son, 22-year old Ethan Morse.
Ethan Morse was found suffering from gunshot wounds in his car in Atwater, which is about eight miles northwest of Merced.
Penaloza's last known address is 2712 Fordham St. in East Palo Alto.
He is a Latino, about 5-foot-9 and about 170 pounds. He is known to frequent the Bay Area, Modesto, Merced and Red Bluff to get landscaping jobs, according to Atwater police.
Penaloza is wanted in a Menlo Park attempted murder on Nov. 22, 2017 when he nearly killed a transient over drugs, according to Menlo Park police.
Penaloza is suspected of shooting at a 29-year-old resident of the homeless encampment in the marsh area southwest of the Dumbarton Bridge.
Both the victim and Penaloza lived at the homeless encampment and had been smoking meth together before getting into an argument, then-Chief Robert Jonsen said in an email on Nov. 24 to Menlo Park City Council.
Anyone who was information about Penaloza's whereabouts or about either incident is asked to call Atwater police at (209) 357-6396 or the Menlo Park Police department at (650) 330-6300.