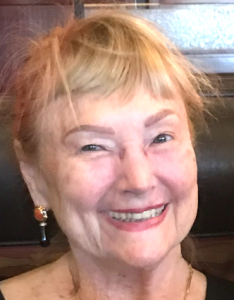 Lillian Jean (Christiansen) Kazezski passed away at her home in Mountain View on March 20th, 2019. She is predeceased by her husband, Stanley George Kazezski, who passed 7 weeks earlier. They would have celebrated their 65th wedding anniversary on March 6th!
Jean was born in Los Angeles in 1935 to Erhard Christiansen and (Peggy) Frances Camille (Bowie) Christiansen of Palo Alto, CA. Jean grew up in Palo Alto, graduating from Palo Alto High Class of '53. At a friend's wedding, she met Stan, the love of her life, and was engaged a week later. They were married in 1955 after Stan's Navy service. Jean supported her entrepreneurial husband and raised 3 children. They lived a full and beautiful life together.
Jean leaves behind a brother, John Neil Christiansen of Palo Alto and her 3 children: Ken Kazezski of Mtn. View, Linda Schmidlin of Morgan Hill and Deana Jarrett of South Lake Tahoe. Also, she leaves 1 granddaughter, Jessica Matthews and 2 great granddaugghters Lillian and Kate, as well as 2 grandsons, Adam and Hawley Jarrett.
Services for Jean will be held at the First Lutheran Church in Palo Alto on April 27th at 10:00am.