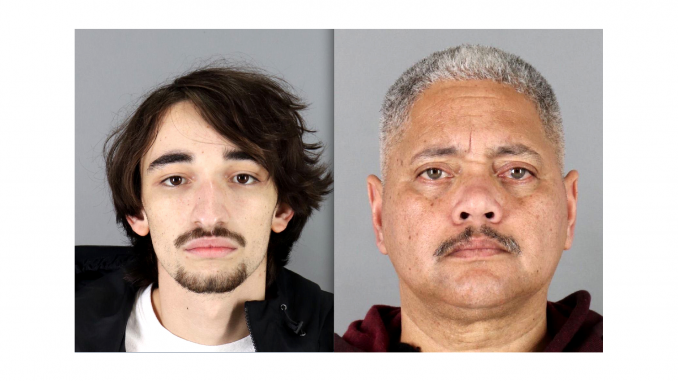 BY EMILY MIBACH
Daily Post Staff Writer
Atherton police yesterday announced (Feb. 14) that they had made two arrests, just two weeks after residents harangued police for not making any progress related to the spate of home burglaries that hit the town late last month.
However, both of the men arrested are not expected to be related to the spate of home burglaries and similar property crimes that occurred during the last week of January. During that week, four cars were rummaged through, three homes were burglarized, and a car was stolen.
Stolen items sold on Facebook
Valdemar Gabriel DaRocha, 18, of San Jose, is connected to the burglary of Encinal Elementary School at 195 Encinal Ave. in December, police said.
Some $14,000 worth of iPads and MacBooks were stolen from the school, and DaRocha is believed to have sold the equipment after the burglary.
Two of the iPads had been returned to Atherton Police by people who had bought them from DaRocha via his Facebook page, according to police. All of the other stolen items had been sold by DaRocha, police said.
Police arrested DaRocha yesterday at 11:20 a.m. at the corner of North Jackson Avenue and Bluejacket Way in San Jose. He was booked into San Mateo County jail on suspicion of burglary and possession of stolen property. He then bailed out of jail.
Mail theft
On Wednesday (Feb. 13), police arrested Pete Diaz, 50, of Gilroy for theft, forgery and mail theft.
Police began investigating Diaz in November, when an Atherton resident reported that a personal check was removed from her mailbox, altered and deposited under the name "Pete Diaz" for the amount of $600, police said.
Bank of America ATM videos from San Jose helped investigators determine who Diaz is, police said.
On Wednesday, police arrested Diaz at the Santa Clara County Probation Office at 2314 North 1st Street in San Jose. He was booked into San Mateo County Jail.
He is in jail on $100,000 bail and will be in court on Wednesday.