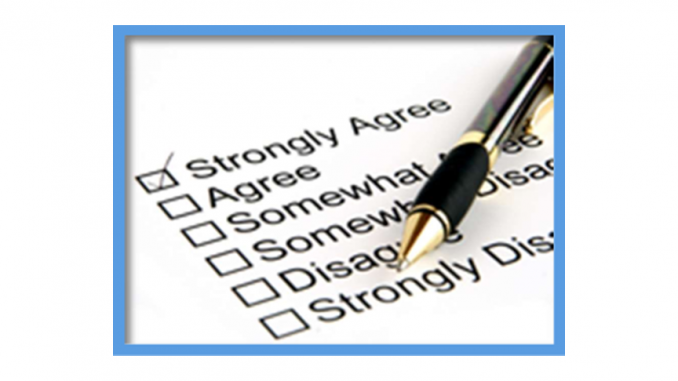 BY ALLISON LEVITSKY
Daily Post Staff Writer
Seven years ago, 68% of Palo Altans said their city was a good place to retire — but a new survey shows that for the first time, most residents today wouldn't want to spend their golden years here.
The National Research Center, with whom the city has been contracting to perform the quality-of-life questionnaire since 2003, mailed the survey to 4,500 people last year and heard back from 889.
Of those participants, just 40% ranked Palo Alto as a "good" or "excellent" place to retire. That rating is more favorable among retirees (60%), people who don't have children in their homes (51%), homeowners (50%) and people who have lived in town for 11 years or more (48%).
Only 29% of renters said Palo Alto would be a good place to retire. It's a considerable change from past years.
Up until 2014, between 60% and 68% of residents saw the city as a good place for retirees. From 2015 to 2017, that number had fallen to between 50% and 52%, before dropping to 40% last year.
The new survey shows a disparity between neighborhoods, with 44% of north Palo Alto residents saying they would want to retire here versus 37% of south Palo Altans.
Other survey results show that residents feel that life in the city is declining across the board, especially among renters and respondents between the ages of 25 and 34.
Eighty-four percent of Palo Altans said their overall quality of life was "good" or "excellent." That's lower than it's been in the history of the survey, which found up until 2014 that 91% or more residents felt positively about life in the city.
The percentage of respondents saying they had a good quality of life in Palo Alto dropped to between 85% and 89% in 2015, 2016 and 2017. Renters gave a lower rating at 78%.
Palo Altans are also less likely today than ever before to say that the city is a good place to raise children (82%, down from 93% in 2014 and 84% in 2016 and 2017), that it's a good place to work (80%, down from 90% in 2008 and 82% in 2016 and 2017), or that it's a good place to visit (68%, down from 75% in 2014 and 71% in 2017). Adults between 25 and 34 gave significantly lower rankings in all those categories.
Only 61% of renters said the city is a good place to raise kids, versus 79% of homeowners.
Further, residents have a negative outlook about the city's future. Just 42% of respondents ranked the overall direction the city is taking as "good" or "excellent," down from 63% in 2008, 50% in 2014 and 45% in 2017.
The only year when residents had less faith in the city's future was 2016, when just 40% of Palo Altans said the city was moving in a positive direction.
Just 45% trust City Hall
And most residents think the city government doesn't generally act in the best interest of the public. Just 45% of respondents said they trust City Hall to act in their best interest, down from 54% in 2008 and 51% in 2017.
Big declines over the last decade were noted in the ease of travel by public transportation (22%, down from 52% in 2008), the availability of affordable, quality mental health care (38%, down from 63% in 2008), the variety of housing options (13%, down from 34% in 2008), residents' likelihood of recommending that someone move to Palo Alto (73%, down from 91% in 2008), the sense of community (52%, down form 70% in 2008), opportunities to participate in social events and activities (65%, down from 80% in 2008), the ease of travel by car (45%, down from 60% in 2008), adult educational opportunities (77%, down from 89% in 2008), the city's overall economic health (77%, down from 88% in 2008), traffic enforcement (53%, down from 64% in 2008) and the quality of new development (46%, down from 64% in 2008).
Since 2008, respondents have seen the biggest increases in the variety of library materials (88%, up from 67% in 2008), employment opportunities (73%, up from 61% in 2008), the quality of services provided by the state government (46%, up from 34% in 2008), shopping opportunities (79%, up from 71% in 2008), sidewalk maintenance (61%, up from 53% in 2008), feeling safe in one's neighborhood after dark (86%, up from 79% in 2008), police services (89%, up from 84% in 2008) and recreation centers (82%, up from 77% in 2008).
Residents are still pleased overall with their neighborhoods (90%), Palo Alto's K-12 education (91%), fire services (94%), city parks (91%) and reliability of utilities (94%).
82% approve of city services
City services are seen as just as adequate as ever, with 82% of residents approving of them. That's in line with past ratings between 80% and 88% over the last 15 years.
And most residents still plan to live in Palo Alto for the next five years, at 78%. That percentage ranged between 80% and 87% until 2015, when it dropped to between 75% and 76% in 2016 and 2017.
A notable exception is residents under the age of 34. Just 35% of that young adult demographic plan to stay for the next fi ve years, compared with 93% of residents over the age of 75.
Two-thirds of renters plan to stay, compared with 93% of homeowners.
The pollsters noted a discrepancy in the level of public engagement between north Palo Alto and south Palo Alto. Fifty-two percent of north Palo Alto respondents said they had contacted the city for help or information information, compared with 41% in south Palo Alto. And 24% of north Palo Alto residents said they had contacted elected officials to express their opinion compared with 17% in south Palo Alto.
But south Palo Altans were more likely to have attended a public meeting at 27% versus 23% in north Palo Alto.
Viewing of the Midpeninsula Media Center's TV broadcasts and live streams of public meetings is also declining. Twelve percent of residents said they had watched a meeting in the last year, down from 26% in 2008 and 18% in 2015.