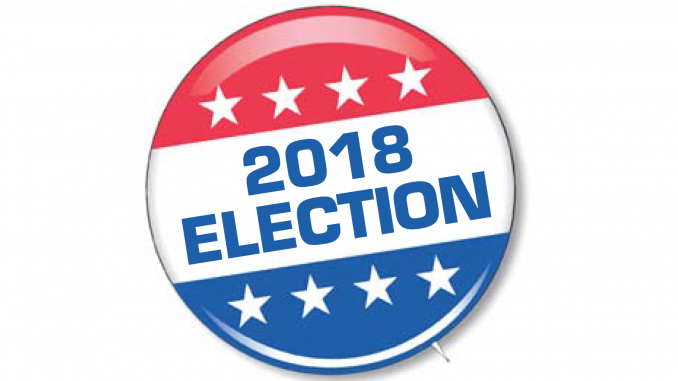 By the Daily Post staff
Mountain View Councilwoman Pat Showalter today (Nov. 23) passed newcomer Alison Hicks in the race for the third open seat on City Council.
As of the Santa Clara County Registrar of Voters' 4:26 p.m. update, Showalter was on track to keep her seat on council with 17.7% of the vote, 53 votes ahead of Hicks. More votes still need to be counted, though.
Hicks, a co-founder of Livable Mountain View, is in fourth place with 17.6% of the vote. On Election Night, Hicks was in third place and Showalter was fourth.
Planning Commissioner Ellen Kamei is still in the lead with 19% of the vote, followed by her fellow Planning Commissioner Lucas Ramirez with 18.1%.
Mayor Lenny Siegel has been unseated with 16% of the vote, as has former Mayor John Inks with 11.5%.
Mountain View City Council
(three seats)
Ellen Kamei
11,014
19.04%
Lucas Ramirez
10,486
18.13%
Pat Showalter*
10,244
17.71%
Alison Hicks
10,191
17.62%
Lenny Siegel*
9,230
15.96%
John Inks
6,677
11.54%
57,842
An asterisk (*) denotes an incumbent.
Palo Alto School Board
In the tight Palo Alto school board race, attorney Shounak Dharap has gained some votes ahead of special education advocate Stacey Ashlund for the second open seat on the five-member board.
Dharap currently has 1,096 more votes than Ashlund with 23.3% of the vote. Ashlund has 21.1%.
School board President Ken Dauber remains the top vote-getter with 27.3% of the vote. District parent Kathy Jordan appears to have lost with 20.4%.
Palo Alto School Board
(two seats)
NOV. 13
Ken Dauber*
13,459
27.32%
Shounak Dharap
11,502
23.34%
Stacey Ashlund
10,406
21.12%
Kathy Jordan
10,031
20.36%
Alex Scharf
3,543
7.19%
Christopher Boyd
332
0.67%
TOTAL
49,273