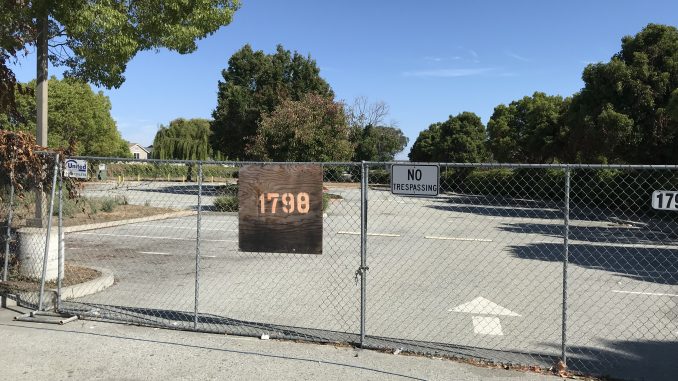 BY EMILY MIBACH
Daily Post Staff Writer
The candidates for East Palo Alto City Council have different ideas for how the city ought to deal with the influx of RVs parked on city streets.
Rising rents have forced some people to move into RVs, which they park on city streets at night. It's become a big issue in Mountain View, Redwood City, Palo Alto and East Palo Alto. In July, the East Palo Alto City Council approved a plan to let up to 20 RVs to park overnight on a city- owned lot at 1798 Bay Road, near Clarke Street. The nonprofit Project WeHope will manage the RV park. Showers, laundry rooms and a bathroom will be provided. The RV dwellers will also get help from Project WeHope when it comes to job training and finding affordable alternatives to living in an RV.
The program was approved as a yearlong pilot program, so the next council will have to decide whether to continue it or make changes. Six of the candidates weighed in on what they think about the program and how they would improve it. The seventh candidate, Randal Fields, has not responded to the Post's attempts to contact him.
Moving every day
Candidate Patricia Lopez said she thinks the city could have done a better job in creating the program.
"It is impossible for these families to go and park there and then move out in the mornings," Lopez said. "How can anyone go through a program of transitioning them out of their RVs and into housing when they must worry about moving every day?"
Lopez said she'd like to work with both the RV dwellers and those who live near the RVs to come up with a better program.
Lopez was a force behind urging the council to find a place for the RVs to park after the city on Nov. 15 banned parking on the 1100 block of Weeks Street because of concerns that rain would send waste form the RVs into the storm drains and eventually the Bay.
Incumbent Donna Rutherford said she thinks the program addresses the health issues related to the waste in the streets, but added that more about long- term parking on city streets needs to be done.
Abrica praises the effort
The other incumbent, Mayor Ruben Abrica, said he considers the program, which is expected to start this month, a "great success to have the city government, a nonprofit and the RV community working together to address this issue and to take into consideration the concerns of homeowners."
Another candidate, Public Works and Transportation Commissioner Bernardo Huerta, also had a hand in putting the program together. He said he alerted members of Faith in Action, one of the groups that helped the RV dwellers, about the site on Bay Road and that it already had water and waste hookups for RV use.
Candidate Regina Wallace-Jones, an eBay executive, said her view of the RV program is that it is "a temporary, short-term and unsustainable solution for a city of our size." Wallace-Jones also pointed out that there is no way for the city to expand the program to ever be able to accommodate the amount of residents who are just one paycheck away from a similar lack- of-housing situation.
Taking the regional approach
"Our challenge is that while we are a small city, we are also a compassionate city," Wallace-Jones said. "I appreciate the ways that our council has grappled with this issue, but it is not an issue that East Palo Alto faces alone."
Wallace-Jones suggests that the council work with neighboring cities to come up with a solution for RV dwellers, as Palo Alto, Mountain View and Redwood City have all faced similar issues.
Candidate Court Skinner, a former planning commissioner, said that it's important to get the RVs off the streets and take the time to learn how well the pilot program worked or not once it has commenced.
Skinner also said he hopes to hear from cities who are looking at their own pilot programs and share notes on what was and was not effective.
An option Skinner says the city ought to have explored was to find out if there were any privately owned lots in the city where RV parkers could be for longer than 12 hours a night, or to provide space where program participants could park during the day.
"All that being said, no program that leaves families in RVs indefinitely is going to be truly effective. RVs are not homes," Skinner said.