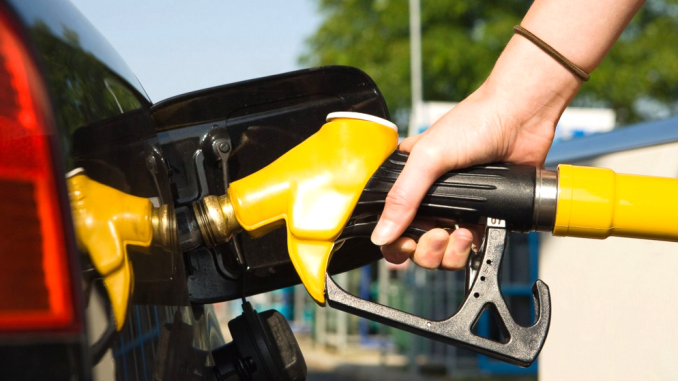 By AMY TAXIN
Associated Press Writer
California voters will soon decide whether to drive out a gasoline tax increase passed to fund transportation projects across the state.
Proposition 6 seeks to repeal last year's decision by the Democratic-led Legislature to raise fuel taxes and vehicle fees to pay for roughly $5 billion a year in highway and road improvements and transit programs.
Republicans and Democrats agree the sprawling state known for its car culture needs a transportation overhaul, with suburban commuters clamoring for better freeways and urban dwellers demanding mass transit.
But how to fund these fixes has been hotly disputed, prompting the recall of a Democratic state lawmaker who voted for the tax increase and spurring Republican candidates in races for federal, state and local offices to take up the call for repeal.
"Republicans hate increases in taxes," said Fred Smoller, a political science professor at Chapman University in Orange County, where Republicans face several competitive congressional races. "They also need something on the ballot to, as they say, 'gin the base' for the fall."
Gov. Jerry Brown signed the transportation deal last year to raise $52 billion over a decade for road and bridge repairs. Nearly half the money will come from fuel taxes, with a 12 cent-per-gallon boost in gasoline excise taxes that took effect last November.
The repeal initiative — a constitutional amendment proposed by San Diego talk radio host and Republican former councilman Carl DeMaio — is backed by Republican gubernatorial candidate John Cox and taxpayer advocates. It is opposed by construction industry and firefighter unions.
Supporters raised about $5 million through September, according to campaign finance reports. That's a far cry from the $30 million raised to oppose the initiative, which would also require voter approval to raise vehicle or fuel taxes in the future.
For DeMaio, the issue isn't just transportation but the rising cost of living in California especially for the working class. He argues fuel taxes should be used more efficiently.
"Everything in California is so much more expensive and the question is why," he said. "Gas taxes for me was the issue that was just symbolic of this entire cost-of-living crisis that's being ignored by politicians."
Opponents contend there aren't enough funds to keep up with the transit needs of California's 40 million people. Over the last two decades, automobiles have become more fuel efficient — a boon for the environment but a challenge to transportation budgets as drivers need less gasoline.
Kiana Valentine, senior legislative representative with the California State Association of Counties, said some roads were going to gravel and streets left unplowed during snowstorms when local governments couldn't afford the upkeep.
"Ultimately, they're putting the safety of Californians and the future of our transportation infrastructure, and our economy, and our overall quality of life at risk," she said.
A September poll by the nonpartisan Public Policy Institute of California showed the measure lagging, with only 39% saying they would vote for repeal and 52% saying they oppose it.
On a train platform in the Orange County city of Fullerton, several people complained about congested freeway driving but had different ideas of how to fix it. Brenda Gentry, a 61-year-old paralegal who rides the train to her job in Los Angeles, said Californians pay far more for gasoline than her out-of-state relatives.
"I think the gas tax is ridiculous," said Gentry, a 61-year-old Republican from the small community of Placentia. "I would certainly support getting rid of it."
Linda Johnson, a 66-year-old retired teacher and Democrat from Anaheim, said she feels just the opposite. She'd like to drive herself to the airport rather than take a lengthy train ride and said she's willing to pay more in gasoline taxes to see road improvements.
"Just fix the traffic in LA," she said. "I don't mind the gas increase if it goes to fixing the roads."
While the initiative is a state ballot measure, Republican candidates for Congress are also jumping on the issue as they face increased pressure from Democrats trying to make the most of President Trump's low approval ratings in the state and capture a majority of seats in the House of Representatives in November.
In the Public Policy Institute survey, Trump had a 37% approval rating among likely California voters, and didn't win the 2016 election even in the once traditional Republican stronghold of Orange County.
Much support for the measure poured in after Republicans successfully recalled Orange County Democratic state Sen. Josh Newman in June over his vote for the gas tax increase. The recall ended Democrats' two-thirds majority in the state Legislature and signaled the initiative might be tapping into voters' unease with the taxes, experts said.
"This is a way to bring out the Republican faithful — which is smaller than before but still brings a lot of votes to down-ticket items that can save state legislative seats, but important to everyone right now are these key Congressional seats," said Wesley Hussey, a political science professor at California State University, Sacramento. "It really has taken on a life of its own."