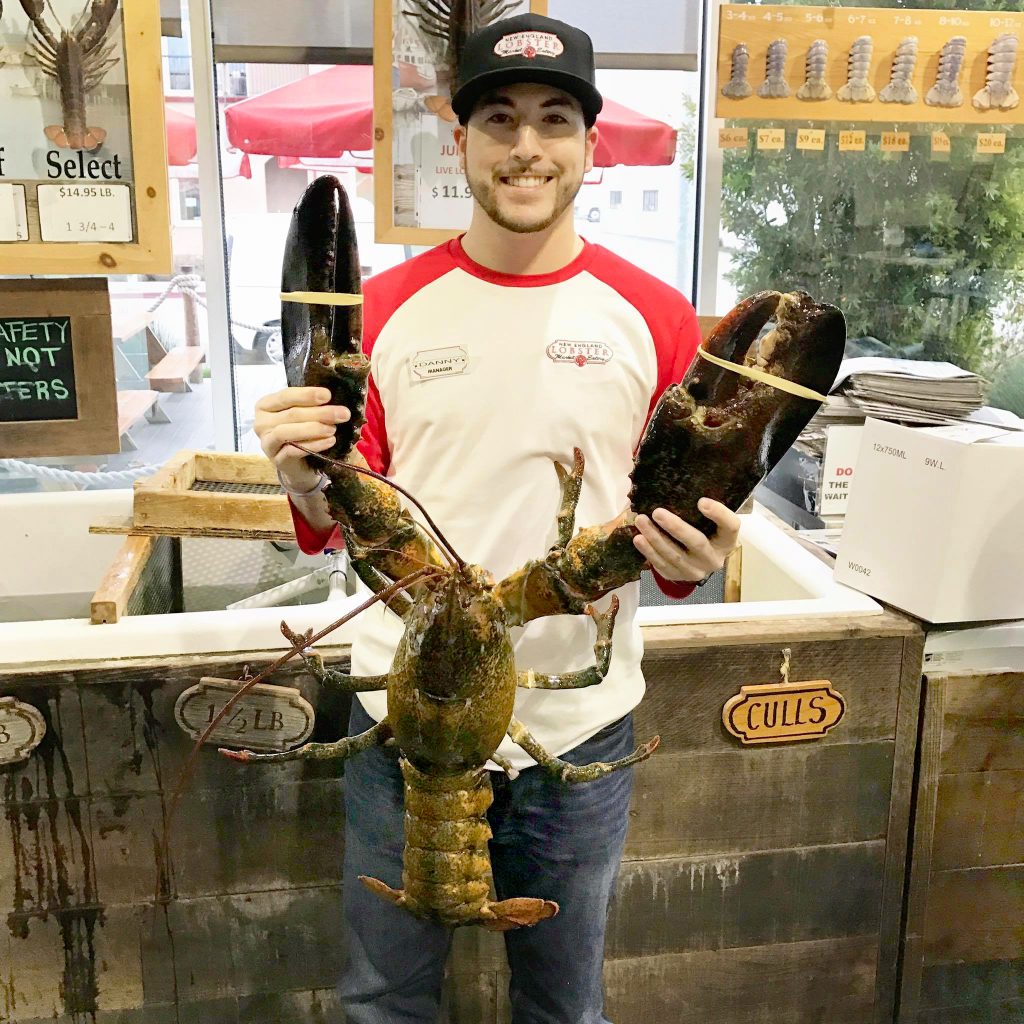 Nothing compares to fresh lobster. And when you want to feast on some of the freshest lobster in the Bay Area, just head over to New England Lobster Market & Eatery at 824 Cowan Road in Burlingame.
That's where you can get lobster any way you feel like it, whether you want two tails, lobster tacos, or some of the restaurant's signature lobster corn chowder. You can chow down on a traditional lobster roll with chips and coleslaw or enjoy the 1.25-pound lobster platter with chips, coleslaw, bread and butter.
And hey, if you're feeling in the mood and you want a bigger lobster, you can get that, too. A three-pounder? Or five, or even 10? Whatever size crustacean you want, they'll grab it fresh out of the tank and cook it up for you right then and there.
In addition to lobster, the restaurant also offers crab sandwiches, crab nachos, shrimp or fish tacos, and both oysters and clams on the half shell.
A premier supplier of Maine lobsters, Dungeness crab and shellfish locally since 1986, New England Lobster does the biggest lobster wholesale and distribution business west of Boston — their facility holds up to 75,000 pounds of the crustaceans. And all of it comes fresh and stays that way until it's on your plate — the lobster is never frozen. Live lobsters are delivered daily by air mail from New England and they go straight from the tank to your plate.
Paying homage to traditional New England lobster shacks, the restaurant is casual, with diners ordering at the counter and enjoying their meals at picnic tables. Of course, lobster goes great with a craft beer or a mason jar of their famous blueberry lemonade. Happy hour runs Monday through Friday from 3 p.m. to 6 p.m. and features great specials, like $7 for an order of lobster tacos or the crab cake sliders. A cup of lobster corn chowder is only $5 and lobster cocktail is $12. You can wash down your seafood with discounted drinks: During happy hour, take $1 off all beers and wines.
The company also runs an East Coast-style eatery and market where you can buy live and cooked lobsters, lobster tails, live and cooked Dungeness crabs, shellfish and other items.
For more information on New England Lobster Market & Eatery, visit the company's website, NewEnglandLobster.net, or call (650) 873-9000.