Editor's note: HBO's "Silicon Valley," which expertly skewers our local tech culture, is back for another season. Each week, the Post's Jamie Morrow will review and comment on this series set in Palo Alto.
BY JAMIE MORROW
Daily Post Contributing Editor
From getting your groceries to doing your laundry to filling up your car's gas tank, it seems like there's an app hoping to optimize just about every rather mundane aspect of daily life these days. But pizza delivery? Isn't that already pretty convenient?
Well, for every company looking to change the world, there's a dozen looking to employ really smart people to do something as nit-picking or useless as optimizing pizza delivery. In the Season 5 premiere of HBO's "Silicon Valley," that's Sliceline, a startup that wants to be the Priceline.com of pizza delivery, finding you the cheapest possible pizza and delivering it to you. Except they re-box the pizza in their own boxes, costing themselves money and time and adding an unnecessary middle step… yeah, it's really a terrible idea, but it got $8 million in VC funding. Sound like anything you've heard of?
Magnificent stallions
The other ill-fated startup of the premiere, whose title and lesson is "Grow Fast or Die Slow," is Optimoji, whose raison d'etre no one even bothers to explain.
As the episode opens, Richard (Thomas Middleditch) and the rest of the Pied Piper guys are on a quest to bulk up the team for the nth iteration of the startup they're on now, but the quest is pursued with about as much strategy as a bar-room game of darts. After having hired three "magnificent stallion" coders, they've stalled out, mostly because Gilfoyle (Martin Starr) and Dinesh (Kumail Nanjiani) are being lackadaisical. But that delay cost them dearly. Arch-enemy Gavin Belson (Matt Ross), founder and CEO of Google stand-in Hooli, hears of what they're doing and hires all 63 of their potential candidates out of pure, gleeful spite.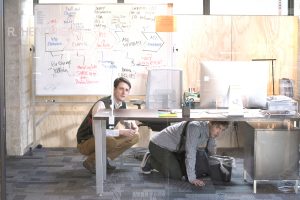 Over coffee at Philz, Richard tries to acquire Optimoji for its coders after hearing the company is out of funds — but Sliceline swoops in and grabs them instead. Richard has his revenge, but at a steep cost.
After he figures out how much money they're losing per pizza delivery while they're busy growing their customer base, he has his "stallions" build a botnet to mass order pizza from the most inconvenient and costly locations. Checkmate. Pied Piper wins and battle and acquires the company and its coders.
But it costs Pied Piper: not just the $19,000 in bad pizza but the acquisition of 50 coders, many more than they need and enough payroll to take a big chunk out of their current VC runway.
Not to mention they really crowd the new office.
Gavin's little piece of revenge comes back to bite him with sharp little millennial teeth.
Gavin, you see, is starting to feel old. There are hints that his best days are behind him. (But Gavin's ego is so vast that after he visits the wonders of the world, he realizes their yearly visitors are measured in thousands while Hooli is used for searches more than 2 million times a minute. His takeaway: "What I have built is a far greater achievement, than any of the ancient world. And the ideal version of myself, was the man I already was." Yes, this is how Gavin feels old.)
He loves throwing up roadblocks for Richard, but it's clear a small part of him admires Richard's ambition of building a decentralized Internet while he's just pursuing greater and greater corporate profits at Hooli.
So about those 63 engineers he hires. After telling them they'll work on the Box 2, Hooli's latest flagship product, the engineers are peeved. Why didn't he bring them on to build a decentralized Internet, like the one Pied Piper wants to build? After all, if Pied Piper builds it and Hooli doesn't, Hooli will be obsolete.
"Everything you're doing is antiquated," one of the young coders tells him. Why did you all even take my money and come on board then, Gavin rants. Entitled millennials. Or, you know. Dreams vs. paycheck. The eternal question.
Laurie Bream's baby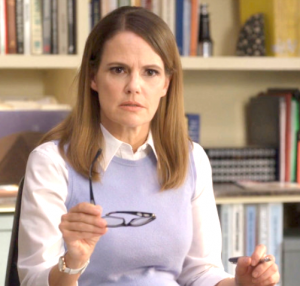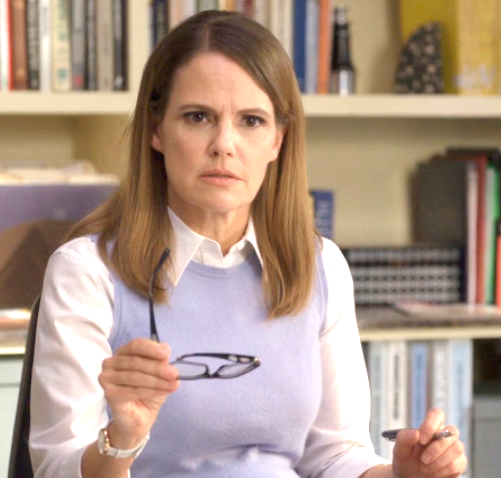 While having nothing to do with the plot, the best piece of Valley satire in the episode comes in the scene with VC Laurie Bream, played by the wonderful Suzanne Cryer. Please don't let her talents be wasted in the void when this series comes to an end. When we left off last season she was quite pregnant, but in her first scene she enters the room flat-bellied and ready for business, much to Richard and Monica's (Amanda Crew) shock. "Did you–?" Richard stutters weakly.
"Induce? Yes, this morning," she replies, clearly ready to move on to business. At the end of the meeting, when Richard tries to congratulate her on the birth, she makes what sounds like a noise of disbelieving disgust and walks out on him.
Other notes:
• In the first part of the episode, Richard tries to cheap out and lease a blinding all-white windowless room (maybe a former server room?) to be their new office. No one was having that.
• Now that actor T.J. Miller is out of the show and his character, Erlich, left off-screen in a Tibetan opium den, his tiny nemesis Jian-Yang is nastily going about trying to manufacture false proof that he's dead and left his house and 10% stake in Pied Piper to Jian-Yang.
• Best line of the episode: "Your inability to stop us from sucking is a failure of your leadership," Gilfoyle informs Richard.
Email Jamie Morrow at jmorrow@padailypost.com.