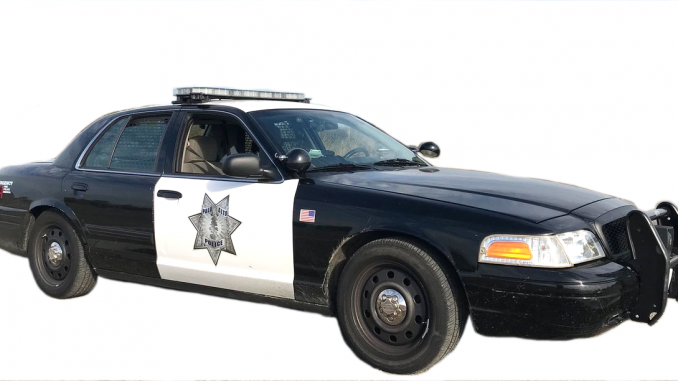 Above is a Palo Alto police car like the one involved in the accident described below.
BY ALLISON LEVITSKY
Daily Post Staff Writer
A man has filed a claim for more than $6,300 in damages after a Palo Alto police officer allegedly ran a red light in west San Jose and T-boned his car, totaling it.
Around 3 p.m. on Sept. 7, Officer Bradley Young is said to have slammed a department 2009 Ford Crown Vic into Ronald Zea's 2001 Honda CR-V on Saratoga Avenue, near the on-ramp to southbound Interstate 280. Zea filed a claim for a $6,336.52 reimbursement from the city on Oct. 16. As of this week, the city attorney's office had not formally responded to the claim.
The police department and the city has not publicized the crash since it took place. The Post obtained the claim by filing a public records request.
Young was one of the officers named in the lawsuit that Alacia Hafner filed on May 2 against the city of Palo Alto on behalf of her African-American teenage son, who was bitten by a police dog while being questioned by police last year.