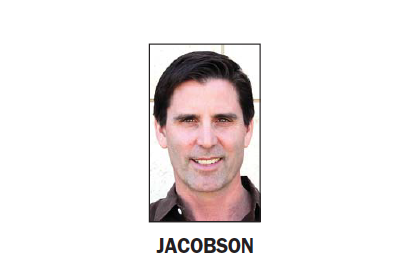 By Bay City News
Mark Z. Jacobson, a Stanford engineering professor who contends the U.S. can fully power itself with renewable energy, has sued the National Academy of Sciences and a mathematician for defamation in publishing a critique of an article Jacobson wrote.
In 2015, the academy's scholarly journal, Proceedings of the National Academy of Sciences, published a research report in which Jacobson and three co-authors asserted the United States could meet its energy needs with wind, solar and water power alone by 2050.
Two years later, in 2017, the journal published a critique in which lead author Christopher Clack and 20 co-authors challenged Jacobson's conclusions, alleging his article was based on implausible assumptions and had a modeling error.
Jacobson sued the Washington, D.C.-based academy and Clack in the District of Columbia Superior Court on Sept. 29, asking for retraction of Clack's article and $10 million in damages.
"The publication of the Clack articles has exposed Dr. Jacobson to ridicule and has injured him in his reputation in both his personal life, work life and public life," the lawsuit says.
The professor says in the lawsuit that he submitted 35 proposed corrections of the Clack article to the journal before it was published, but that only very minor changes were made.
The lawsuit lodges claims of defamation against both the academy and Clack, plus an additional claim against the academy for alleged breach of contract concerning its publishing procedures.
Jacobson's lawyer, Paul Thaler, said in a statement that the professor's goal is "to have the scientific record corrected."
"His lawsuit does not seek to litigate science, but rather to respect and protect the process and rules that govern it and protect all of its stakeholders," the attorney said.
National Academy of Sciences spokesman William Kearney said, "We don't comment on pending litigation."
The nonprofit institution was established by an act of Congress in 1863.