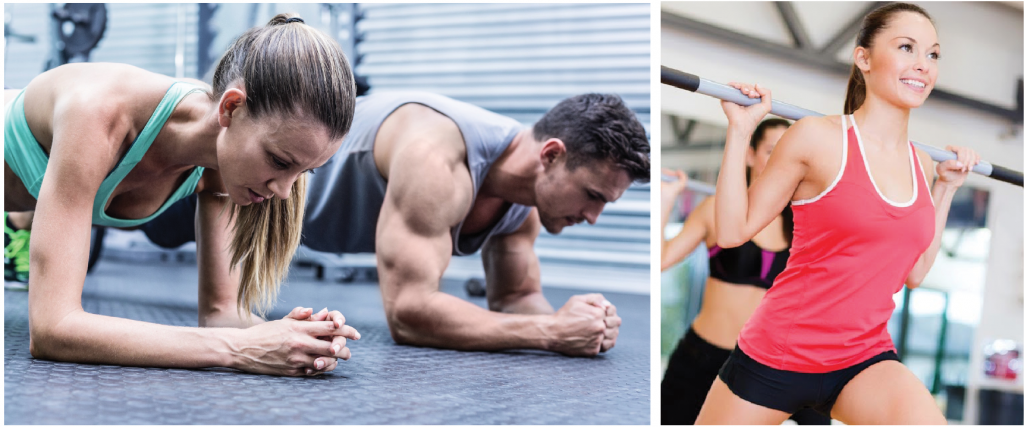 Downtown Redwood City's Powerhouse Gym is getting ready to move into a beautiful brand-new space, where it will re-open in early September as Powerhouse Gym Elite.
Currently at 2075 Broadway, Powerhouse will move just across the street at 870 Jefferson Ave. With brick walls and exposed beams, the new space will hold $500,000 worth of all brand-new exercise equipment. Over $1 million has been poured into the construction of the new space, and the result is a premier fitness and training facility.
In addition to the huge main room lined with 14 flat-screen TVs, Powerhouse Gym Elite will offer two group exercise rooms for yoga and fitness classes. To celebrate the opening, the gym will be offering free trials, including a free training session. And one of the best perks of the gym is that it comes with 90 minutes of free parking in downtown Redwood City's parking garages.
Owner Rob Suelflohn says it's the gym he always dreamed of building. "A beautiful space — but one where you'll really break a sweat."
It's an understatement to say that Suelflohn takes fitness seriously. A 1977 graduate of Woodside High School, Suelflohn set the school's shot put record, then went on to a world-class competitive career in the sport, in which he was ranked in the top 20 people in the world. To pay the bills, he did a stint in commercial real estate, but he wasn't satisfied with it as a career.
"One of my mentors said, 'Try to find the job you try to get out of work to do,'" Suelflohn recalled. "Being a top-ranked athlete, I was pretty comfortable in a gym."
He opened Powerhouse in 1994, and it's since become a mainstay of downtown Redwood City, surviving where many other mom-and-pop businesses haven't. Manager Robert Marticorena credits the gym's success to its close-knit atmosphere. It's like going into your favorite coffee shop, he says, where the baristas and all the regulars all know each other by name. "It's a gym with heart and soul," he said.
The gym runs a number of classes, including boot camp, Zumba, Pilates, and U-Jam Fitness. It also boasts a staff of 18 personal trainers, who are all trained in a consistent, results-oriented fitness philosophy, said Suelflohn. The gym has twice won a national award for its personal training service. Time with a trainer starts as low as $43 a session.
Separately, the gym is a home for Escolta Martial Arts, which offers taekwando and other martial arts classes for children and adults.
Powerhouse Gym Elite is also proud to be involved in its community, supporting local schools and other institutions whenever it can.
For more information about Powerhouse Gym Elite, call the main line at (650) 369-6000 or call manager Robert Marticorena at (650) 921-3646.