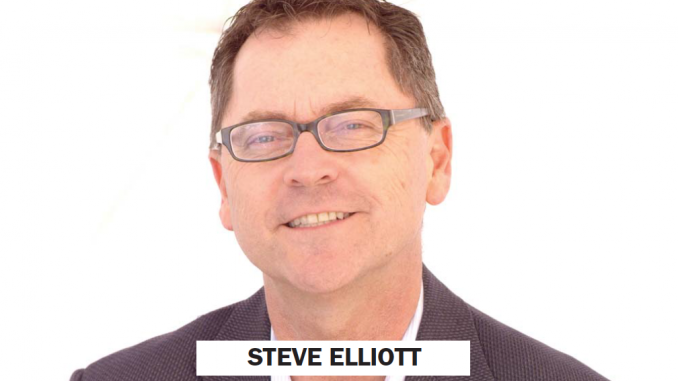 BY EMILY MIBACH
Daily Post Staff Writer
Steve Elliott, Stanford's top real estate executive, was blunt when he responded at a Menlo Park City Council meeting to a request by residents that the university pay for a sound wall in connection with an office building Stanford wants to build at 2131 Sand Hill Road.
"This is an opportunistic recognition that Stanford has deep pockets, and probably wouldn't care … it wouldn't be any skin off of Stanford's teeth to help pay for that and it's purely a money grab and we're not going to do it," said Elliott at Tuesday's council meeting. "And that's how I feel about it."
Elliott's strong words didn't sway council members, however.
Council members Peter Ohtaki and Catherine Carlton both said they want Stanford to sit down with Sharon Oaks residents, who want Stanford to pay for the wall.
Carlton told Elliott, "by reading your body language and tone, you're feeling emotional and angry."
"… It would be great if as a peace offering Stanford will work with residents to help with the wall," Carlton said.
Council then decided to continue the hearing until a future date with the anticipation that Stanford would return with a better deal for the city.
Elliott laughed, unfolded his arms and soon left the hearing.
The dispute
The dispute centers over a five-foot sound wall that was built in 1969 along Sand Hill Road, protecting the Sharon Oaks neighborhood from noise. Now that Stanford plans to build a 40,000-square-foot office building across the street, which would add more traffic, the residents want the wall rehabilitated at a cost of $200,000.
Jason Browne, the president of the Sharon Oaks Neighborhood Association, indicated that residents feel Stanford should share in the cost of the wall because the university's projects over the years have increased traffic on Sand Hill Road. In 2000, Sand Hill Road was connected to El Camino Real. Since then, the hospital, children's hospital and shopping center have been expanded.
Sharon Oaks residents said in letters to the council that noise from the road has become louder over the years. City Planner Tom Smith said that studies in 2004 and 2016 showed that noise levels around Sand Hill Road were equivalent to a TV or vacuum. But he said that the level hasn't increased between 2004 and 2016.
Other neighbors
While Stanford is at odds with one group of residents, it apparently has made peace with another group.
Before the Sand Hill Road project went to the Planning Commission in June, residents of Stanford Hills objected to the construction noise and overnight lighting the project was expected to create. Elliott said Tuesday that the Stanford Hills residents expressed "real concerns that relate to what we are doing." Elliott was able to resolve the problems cited by the Stanford Hills residents and none of them objected before Tuesday's council hearing.