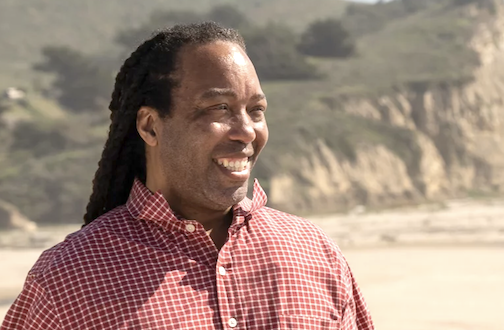 This story was originally printed in Thursday's Daily Post. To get all of the local news first, pick up the Post in the mornings at 1,000 Mid-Peninsula locations.
BY EMILY MIBACH
Daily Post Staff Writer
A candidate for the San Mateo County Board of Supervisors has been arrested on suspicion of DUI, police said yesterday.
Steven Booker, 53, of Half Moon Bay, was arrested by Belmont Police around 2 a.m. on Saturday (May 28), police said.
The Post tried to reach Booker to get his side of the story but didn't hear back.
He was arrested after Belmont police were called to the corner of El Camino Real and Harbor Boulevard around 1:35 a.m. Saturday in response to a call about a crash, according to police Lt. Pete Lotti.
A 2022 Cadillac CT5 was the only car involved in the crash, according to police logs. Neither Booker nor his passenger were hurt.
Police arrested Booker. He was taken to a "sobering facility," a dry-out place for first-time alcohol offenders, where he was cited and released.
Lotti referred additional questions to District Attorney Steve Wagstaffe. However, Wagstaffe's office had not gotten the case yesterday, so Wagstaffe was unable to answer the Post's questions, such as what Booker's blood alcohol level was and what he had crashed into.
Belmont police arrested Booker on suspicion of two misdemeanors related to DUI.
Booker is running in the June 7 primary in a four- way race to replace San Mateo County Supervisor Don Horsley.
The other candidates are San Carlos Mayor Laura Parmer-Lohan, Menlo Park Councilman Ray Mueller and Virginia Chang Kiraly, a county harbor commissioner and Menlo Park Fire Board member.
The top two vote-getters in the primary will go on to the November election.
The supervisor district spans from Pacifica to Menlo Park. It also includes San Carlos, Atherton, Woodside, Portola Valley, Half Moon Bay and parts of Menlo Park and Belmont.
Booker grew up in Daly City and attended what's now known as Archbishop Riordan in San Francisco.
He's the political director for the International Brotherhood of Electric Workers 617, a position he's held since 2014.