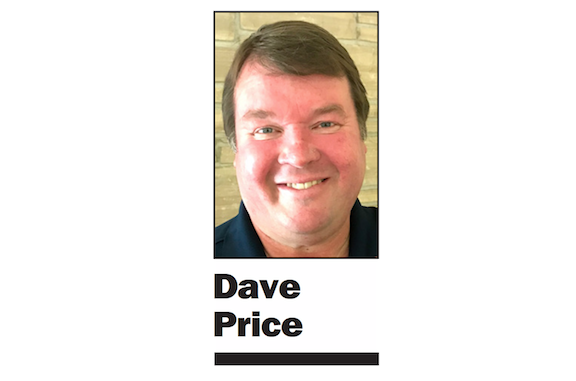 OPINION
BY DAVE PRICE
Daily Post Editor
I'm fully vaccinated. So is my wife and son. Everybody I work with has been vaccinated. I can't think of a friend who hasn't gotten the jab.
To me, the decision to get a vaccination was easy.
The path to get the vaccines to the public was sped up, which makes some people suspicious. But it was, and is, a national emergency. On the other hand, the clinical trials were huge. Here's how many people volunteered to participate in the trials:
Pfizer — 46,333
Oxford-AstraZenica — 23,848
J&J's (Janssen) — 44,325
Moderna — 28,207
Given the size of these trials and the insignificant number of side-effects, I wasn't worried about getting a vaccine.
But I can understand why some people are hesitant. The media narrative is that they're kooks. I think they have a healthy skepticism of the government, and they don't trust people like Dr. Anthony Fauci.
Early in the pandemic, Fauci told the public they didn't need to wear masks because they didn't work that well and could be counterproductive.
Several months later he admitted that he misled the public because there was a shortage of PPE, and he wanted to make sure hospital workers were able to get their masks first.
Another misstatement came in March 2020 when ABC's Jonathan Karl asked Fauci when we could expect our lives to return to normal.
"It's going to be a matter of several weeks to a few months, for sure," Fauci said.
It didn't work out that way.
Another example? The New York Times reported in December that Fauci has been slowly raising his public estimate of the level of vaccination that will be needed to achieve herd immunity, from 60% to 70%, from 70% to 75%, from 75% to 80% — and now to 85%.
When confronted, Fauci told the Times he didn't think people were ready to hear what he really believed.
These untruths undermine the medical profession. How do you get people to believe you when one of your leaders has misled people in the past? So of course there's hesitancy. The unvaccinated are saying, "Are they lying again?"
If you know an unvaccinated person, perhaps the best thing you can say is, "We've had seven months of experience with these vaccines, and if they were harmful, you would have seen vaccinated people dying in the street. But the group that's dying right now is the unvaccinated."
• • •
Just one tent left
It looks like the city of Palo Alto is making progress in reclaiming its parking structures from homeless encampments. I've developed a fetish about checking the garages to see who is living there. Yesterday, there was just one tent in the Webster/Cowper garage at 520 Webster Street.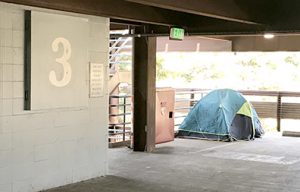 Such encampments aren't unusual in San Francisco or San Jose, of course, but they're news here. The homeless are pretty well hidden around here, except for maybe the guy who lives in the Homer Avenue tunnel.
So when the multiple encampments popped up in the Webster/Cowper garage, it caught everyone's attention. One encampment was so elaborate it had a kitchen, a Weber barbecue and a shopping cart. The "residents" had Kurt Vonnegut novels and musical instruments including a keyboard.
Police have been posting the encampments with notices saying the city will remove the property in 48 hours — and that's what's happened.
The police aren't arresting the homeless, but advising them on how they can find shelter elsewhere and get help with their problems.
"One of the things that frustrates me is that not everybody wants help," Assistant Palo Alto Police Chief Andrew Binder told me July 8.
He said that once the garages have been cleaned up, it's entirely possible that the campers will return. But he said the police can do some good while treating the homeless like human beings.
Editor Dave Price's column appears on Mondays. His email address is price@padailypost.com.