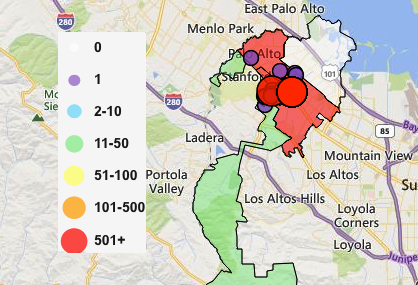 By the Daily Post staff
7:31 p.m. — Palo Alto Utilities says power was restored at 7:31 p.m.
6:20 p.m. — A problem at Palo Alto's Park Avenue substation has resulted in about 7,000 customers losing their electricity this evening (March 27).
The city Utilities Department said it is hoping to restore power by 9 p.m. The outage covers the area west of Middlefield Road from the Mountain View line north to San Francisquito Creek.
Crews are working on the problem, the department says.
Check back for updates.