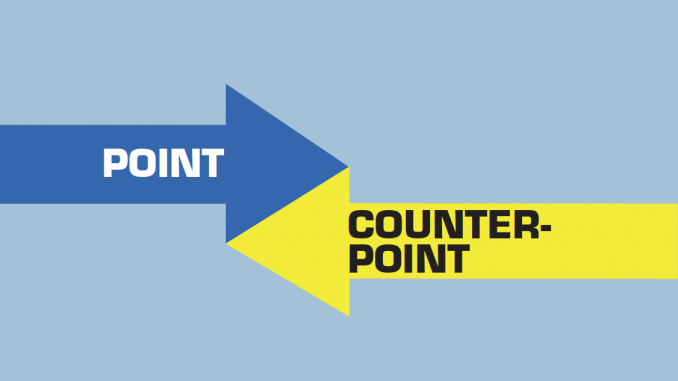 Below is a guest opinion piece in favor of Measure RR, the Caltrain sales tax. Under that is the Post's editorial against the measure.
Pro
BY YORIKO KISHIMOTO
Measure RR is the ballot measure to provide dedicated funding for Caltrain.
Caltrain service is the essential backbone to sustainable transportation and walkable communities on the Peninsula.
Although we've been in the COVID-19 crisis since March, do you remember our gridlock situation before then? An hour to drive to San Jose? Giving up on trying to drive to San Francisco after 3 p.m.? Our local streets overrun by traffic? Our motorized vehicles were responsible for 40% of the greenhouse gas emissions in the Bay Area.
The Bay Area should be smart enough to think and plan long-term. A quiet, electrified Caltrain with stable funding that runs all day with reasonable fares so people of all incomes can afford to ride it — that's the goal.
Caltrain has never had dedicated funding. The bulk of its funding (70%) has come from fares, with the remaining public funding from three county partner transit agencies making voluntary contributions. This has led to periodic fiscal crises and an inadequate level of investment in Caltrain.
You may have some questions in your mind:
Governance: As part of the "deal" to put RR on the ballot, Caltrain board must agree by end of 2021 to develop a new governance structure to better include San Francisco and Santa Clara counties and hire independent counsel and auditor and for the region to reimburse San Mateo County for monies owed to them.
Affordability: As Caltrain tried to recover its costs by increasing fares, fares have indeed increased, putting it out of reach for some lower-income residents and workers. The board is launching a system of special fares for qualified users, which Measure RR can help fund.
Ridership: With COVID-19, ridership plummeted 95% and only emergency federal funding has kept Caltrain afloat, even as it slashed service. No one knows when the pandemic will be "over." But we can guess that many workers will continue to telecommute, but most will have some hybrid schedule.
Responsibility and freedom: An oversight committee will ensure to the voters that the board uses the funding as promised. The upside to this long-term commitment by the voters for stable funding is that the board has the ability for the first time to plan and invest in the future.
How will the funding be spent? Per the measure's wording, the revenue collected from the 1/8th-cent sales tax will cover the annual $30 million contributions from the three counties for operations funding plus $22 million for capital projects, and will provide roughly $50 million per year to build new infrastructure that will greatly increase the capacity and efficiency of Caltrain service. This will keep the equivalent of two additional freeway lanes' worth of cars off the road.
The priorities are:
1. To support the operation of Caltrain service levels throughout the corridor from San Francisco to Gilroy;
2. To support the expansion of Caltrain peak hour service from six trains per hour per direction to eight trains per hour per direction, as well as the expansion of the Gilroy service to a minimum of five morning and five afternoon trains;
3. To develop and implement programs to expand access to Caltrain service and facilitate use of the system by passengers of all income levels;
4. To help leverage other local, regional, state and federal investments to advance capital projects necessary to implement the Caltrain Business Plan's 2040 Service Vision, adopted by Caltrain on Oct. 3, 2019; and
5. To provide Caltrain with a steady stream of funding to support the annual operating, maintenance and capital needs of an electrified Caltrain service with increased frequency and capacity.
A "yes" vote on Measure RR is a vote for a more sustainable Peninsula and a vote for an essential public service and infrastructure. Go to RescueCaltrain.org for more information. Every "yes" vote will count — it's important!
Yoriko Kishimoto is a Director on the Midpeninsula Regional Open Space District and former Mayor of Palo Alto. She is also Chair of the Friends of Caltrain board of directors. She can be reached at yoriko12330@icloud.com.
Con
Daily Post Editorial
This is a new one-eighth-of-a-cent sales tax that would last 30 years to fund Caltrain.
The letters RR, in our opinion, stand for Reverse Robinhood because this tax steals from the poor and gives to the rich.
Sales taxes are regressive. Poorer people pay a larger percentage of their disposable income on sales taxes than the rich. On the other hand, Caltrain riders are the wealthiest of public transit users in the Bay Area. Caltrain's own fare study shows that 60% of its riders make over $100,000 and 23% over $200,000. Instead of taxing the poor, Caltrain should either raise fares or tax large employers who benefit from the commuter railroad.
The tax itself is an attempt by Caltrain to escape accountability. In fact, the CEO of Caltrain — currently former Redwood City politician Jim Hartnett — is hired and fired by the SamTrans board, which has no connection to the other two counties.
Most of Caltrain's money comes from fares. But Caltrain typically needs another $20 million to $30 million every year to balance its budget. So Hartnett goes hat-in-hand to transit agencies in the three counties for funds to balance the budget. That's the only time Santa Clara and San Francisco counties can exercise any control over Caltrain.
If RR is approved, Caltrain can stop asking the other two counties for money, avoiding any oversight. RR is a blank check — $108 million a year with no oversight.
After Caltrain replaces the $20 million to $30 million it gets from the three counties, what would it do with the remaining $78 million to $88 million from the tax?
Caltrain has made no binding commitments for how it will spend the windfall. They're saying in so many words "trust us."
If you don't like how Caltrain spends it, tough luck. Nobody is directly elected to Caltrain's board.
How does Caltrain spend its funds now? Hartnett's pay and benefits for running Caltrain and SamTrans hit $462,936 in 2018, according to the nonpartisan public compensation website Transparent California. Not bad for a guy with no transportation management experience who didn't even meet the qualifications of his job when he was hired.
Finally, this tax comes at a terrible time. The Covid lockdown recession has thrown tens of thousands of Peninsula residents out of their jobs. A shocking number of businesses have permanently closed. And despite all that, Caltrain hasn't laid off one single employee. Yet Caltrain wants to raise your taxes.
The lockdown commercials say, "We're all in this together." Except for Caltrain.
To get your vote, Caltrain is threatening to close the railroad if RR isn't approved. They're bluffing, of course, because the last thing they want to do is give up their own paychecks. It's a desperate scare tactic. If they're going to pull stunts like that, why would you ever trust them with more money by approving this tax?
(Yes, we know Robin Hood is two words. You grammar cops, give us a break!)
Correction: The "con" editorial has been corrected to remove an error about the process for selecting the Caltrain board.