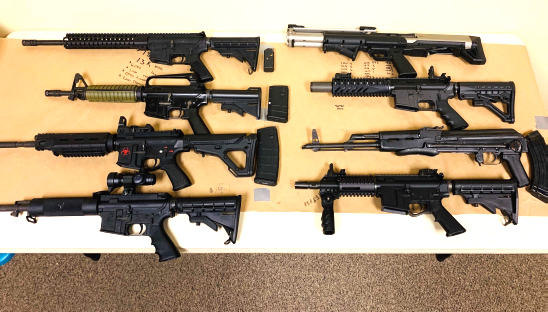 BY EMILY MIBACH
Daily Post Staff Writer
Following a year-long investigation, San Mateo County authorities have arrested a man accused of breaking into 57 homes on the Peninsula and stealing items totaling $2 million.
Francisco Cruz-Ramirez, 20, of Modesto, was arrested last week in connection to home burglaries that spanned from South San Francisco to Belmont, authorities said.
Between September 2018 and May, Cruz-Ramirez is believed to have broken into 57 homes, including three in Hillsborough, 12 in Belmont, seven in Burlingame and three in San Mateo.
Cruz-Ramirez would typically knock on a front door, and after determining that no one was home, would break a window or sliding glass door to get in, authorities said. Once inside, he would steal electronics, jewelry and guns, according to District Attorney Steve Wagstaffe.
The San Mateo County Sheriff's Office worked with detectives in Belmont and South San Francisco to find Cruz-Ramirez after one of his accomplices lost a cellphone during a burglary, said Wagstaffe.
Detectives went through the phone and found a lot of messages to and from Cruz-Ramirez, and obtained a $5 million warrant in January. However, police were not sure where exactly to find Cruz-Ramirez, Wagstaffe said.
Last Thursday, CHP officers in Modesto tried to pull Cruz-Ramirez over, leading to a car chase that culminated in Cruz-Ramirez crashing and going to the hospital, Wagstaffe said.
Cruz-Ramirez fled the hospital, but was later re-arrested and taken to the San Mateo County Jail on a $5 million warrant.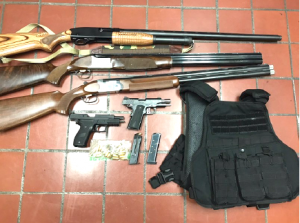 During a search of Cruz-Ramirez's home, detectives found eight rifles, three shotguns, two handguns, ammunition and a bullet proof vest among other stolen items he had, according to Sheriff's spokeswoman Lt. Stephanie Josephson.
Cruz-Ramirez appeared in court yesterday (April 20) and was charged with 57 counts of home burglary. He is in jail in lieu of $5 million and will be back in court next Wednesday.