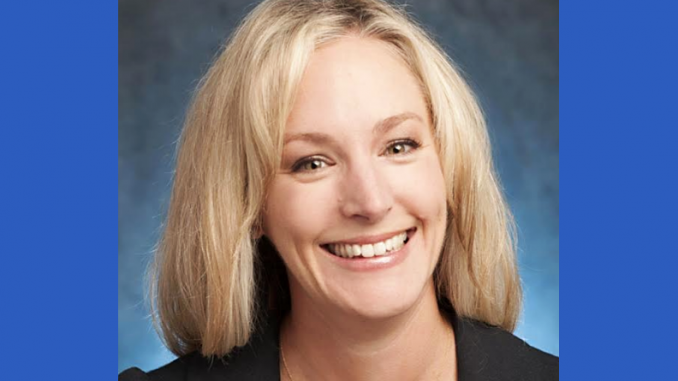 BY EMILY MIBACH
Daily Post Staff Writer
Current Redwood City spokeswoman Meghan Horrigan-Taylor will become Palo Alto's new chief communications officer, City Manager Ed Shikada announced yesterday (July 30).
Horrigan-Taylor joins the Palo Alto city government's communications team, which includes public works spokeswoman Catherine Elvert, who earned $132,452 in 2018, Communications Manager Liza Caracciolo, who made $129,440 in 2018, and police public information officer Janine De la Vega, who was hired in April at a base pay of $125,000.
Horrigan-Taylor will step into the role that was vacated by Claudia Keith, who left the city in May to move back to Southern California.
Keith had joined the city in April 2013 after seven years as the assistant vice chancellor for public affairs at CSU-Long Beach.
Keith's total pay in 2018 was $217,853, according to government salary website Transparent California.
Horrigan-Taylor's base salary when she starts the job on Aug. 20 will be $180,000.
In 2018, she received $165,467 in total pay from Redwood City. Horrigan-Taylor has been Redwood City's spokeswoman since 2014.
During her time in that city she also established agreements with sewer district Silicon Valley Clean Water and the Port of Redwood City to provide communications and marketing services.
Horrigan-Taylor was formerly the director of communications and public affairs for Team San Jose, an economic development firm that manages several entertainment venues.
Before her eight years with Team San Jose, Horrigan-Taylor worked for six years as the deputy director of budget and policy for former San Jose Mayor Ron Gonzales.
According to her LinkedIn page, Horrigan-Taylor has also worked on various political campaigns, including the re-election of Gonzales and as the campaign manager for school board member Dan Cunningham in the Dublin school district.