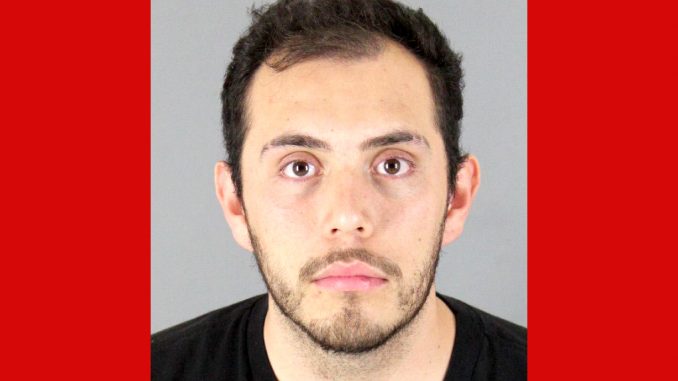 BY EMILY MIBACH
Daily Post Staff Writer
A North Fair Oaks man has been sentenced to 32 years to life in prison for the death of his girlfriend's 18-month-old son, whose body was found covered with human bite marks.
A jury on April 15 found Marco Antonio Alvarado-Cisneros, 27, guilty of involuntary manslaughter and assault of a child resulting in death.
In addition to the 32-years-to-life sentence, Judge Clifford Cretan also sentenced Alvarado-Cisneros for domestic violence charges.
Alvarado-Cisneros was left in charge of Dante Nava after his mother left for work around 2 p.m. on Aug. 12, 2014.
Five hours later, Alvarado-Cisneros called 911 to report that Dante was unconscious and not breathing.
He claimed to paramedics that he had turned away from the toddler for a moment, and Dante must have fallen off the bed and appeared to have a seizure, according to the DA's office.
Dante died shortly after paramedics arrived. An autopsy report revealed that Dante had suffered many injuries, including brain hemorrhaging, hemorrhages in his eyes, bruises that were both hours and days old and human bite marks from an adult.
Alvarado-Cisneros wasn't immediately arrested. Instead, sheriff's deputies investigated the death for over a year.
During that time, Alvarado-Cisneros's relationship with Dante's mother turned tumultuous, according to the DA's office.
Deputies were called to their First Avenue home on complaints of domestic violence several times, the DA said.
However, the two conceived their first child and she gave birth in May 2015. But in September 2015, she reported to deputies that Alvarado-Cisneros had attacked her multiple times, and that he had kidnapped and robbed her.
He was arrested on Sept. 5, 2015.
The trial that ended on April 15 in San Mateo County Superior Court took 19 days. The jury was split 6-6 on April 12 on whether to find Alvarado-Cisneros guilty of second-degree murder or the lesser charge of involuntary manslaughter. Some jurors told prosecutors that they couldn't be sure what was in Alvarado-Cisneros' mind when he was attacking the child. District Attorney Steve Wagstaffe said Alvarado-Cisneros had "zero reaction, totally flat" after the verdicts.