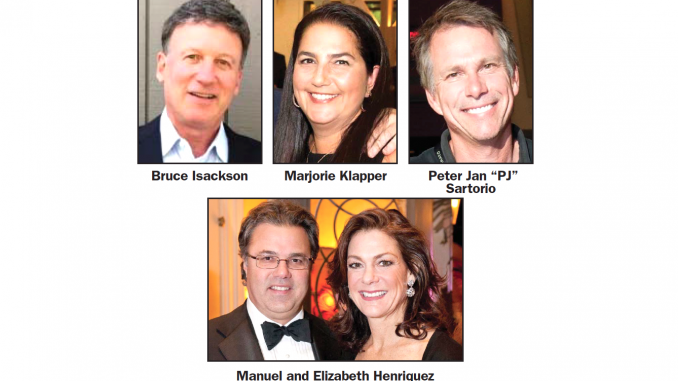 By the Daily Post staff
The former head sailing coach at Stanford, John Vandemoer, is among 50 people who were charged yesterday (March 12) in the college bribery scheme. Mid-Peninsula residents indicted include:
• Manuel Henriquez, 55, and Elizabeth Henriquez, 56, of Atherton. He is the CEO of Hercules Technology Growth Capital, a finance company based in Palo Alto. They are accused of paying to have the tennis coach at Georgetown recruit their older daughter as a student athlete and to have proctors help both their daughters cheat on their SAT and ACT tests.
• Amy Colburn, 49, and Gregory Colburn, 61, of Palo Alto. He is a radiation oncologist at O'Connor Hospital in San Jose. They're accused of paying a proctor to help their son cheat on the SAT.
• Davina Isackson, 57, and Bruce Isackson, 61, of Hillsborough. He is the president of the real estate company WP Investments in Woodside. They are accused of paying to get their daughters recruited as student athletes at the University of Southern California and for paying for them to cheat on the ACT.
• Marjorie Klapper of Menlo Park, a jeweler. She is accused of paying a proctor to help her son cheat on the ACT.
• Peter Jan "PJ" Sartorio of Menlo Park. Sartorio is the founder of PJ's Organics and Nate's Food Co. He is accused of paying for a proctor to help his daughter cheat on her ACT.
• Marci Palatella of Hillsborough. She is married to former San Francisco 49er Lou Palatella, 85, and is the CEO of a liquor distribution company in Burlingame. She is accused of paying to have her son recruited as a USC football player and for paying for her son to get help cheating on the SAT.