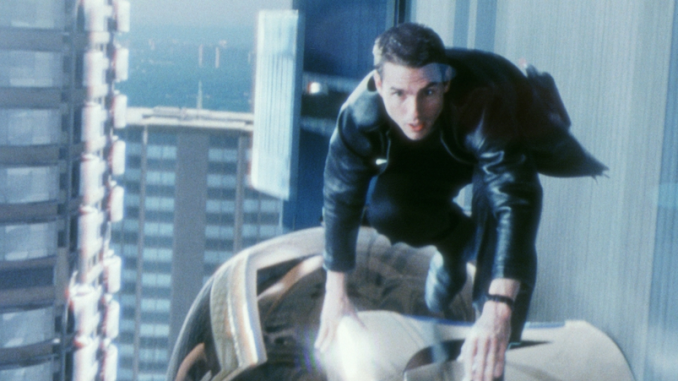 BY ALLISON LEVITSKY
Daily Post Staff Writer
"Minority Report" — the dystopian film that imagined police using psychic technology to arrest and convict murderers before they'd committed a crime — may not be so far off from modern police tactics.
Motherboard, the technology blog associated with the Vice news organization, reported Wednesday that police in Palo Alto and Mountain View had both dabbled in PredPol, a predictive policing technology that uses historic crime data to direct officers to patrol areas smaller than a city block.
Critics say the software perpetuates the over policing of minorities by basing its predictions on data that is already biased toward officers writing up petty crime in lower-income, black and brown neighborhoods.
Motherboard had filed public records requests with a number of cities to see which departments had used the software, which is run by a company in Santa Cruz. Palo Alto and Mountain View were both on the list.
According to Motherboard, PredPol explicitly encouraged police to dedicate their resources toward petty crime because it "may also reduce felony crime."
The hyper-specific crime predictions — down to a 500-foot-by-500-foot area — assume that certain crimes committed at a given time are more likely to occur at the same place in the future.
Software wasn't useful
Officials from both police departments told the Post yesterday (Feb. 7) that PredPol's software wasn't useful enough to continue paying for.
Palo Alto police spokeswoman Janine de la Vega said the department used PredPol on a trial basis between 2013 and 2015.
"We have not used it since then because we did not find it particularly effective for Palo Alto," de la Vega said. "We haven't used any 'predictive policing' software since."
City Council approved the $20,000 purchase, which was paid for with the state police grant Citizens Options for Public Safety, in January 2013.
The purchase was bundled with a total of $105,397 in police equipment that was approved on the consent calendar, a list of council items that are deemed uncontroversial enough to approve all at once without a discussion.
PredPol not identified in council report
A city report on the purchase doesn't identify PredPol by name, only identifying it as "crime prevention software" that "aggregates historical data and uses advanced mathematics and computer learning to generate predictions of where and when future crime may occur."
Mountain View police spokeswoman Katie Nelson said her department used PredPol between late 2013 and June 2018.
"We serve a community that is incredibly adept at either testing and/or adopting new technology, and this was something we wanted to see whether it could potentially serve a positive purpose in Mountain View," Nelson said. "We tested the software and eventually subscribed to the service for a few years, but ultimately the results were mixed, and we discontinued the service in June 2018."
The department also hired an in-house crime analyst in January 2018, Nelson said.
PredPol cost Mountain View $12,500 for the first year. Each subsequent year, up until June, the city paid $14,000 for it, Nelson said.
Elected officials weren't told
Mountain View Mayor Lisa Matichak, Palo Alto Councilwoman Liz Kniss and former Mountain View Mayor Lenny Siegel all said yesterday that they had never heard of PredPol and didn't know that their cities had used predictive policing software.