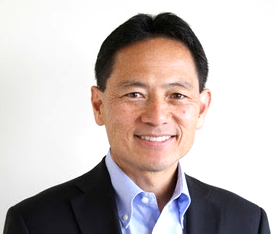 BY ALLISON LEVITSKY
Daily Post Staff Writer
Ed Shikada, who is set to take over for Palo Alto City Manager Jim Keene later this year, would get a full year's salary and benefits if he were fired or asked to resign, according to a proposed $356,000-a-year employment contract to be approved by City Council on Aug. 20.
The same provision for one year's severance was included in Keene's contract when he was hired in 2008.
The one exception to the severance pay in both contracts is if Keene or Shikada were convicted of a felony before being fired.
Like Keene, under a provision in the city charter, Shikada would also have the opportunity to hold a public hearing if he were to be fired. He wouldn't be allowed to call witnesses or formally contest the reasons for his firing, but would be able to publicly respond to any reasons given for his firing by council.
No such hearing is mentioned in Menlo Park City Manager Alex McIntyre's or Los Altos City Manager Chris Jordan's employment contracts.
McIntyre's contract provides for six months of salary and benefits upon firing. He also got $2,500 in monthly payments for temporary housing near Menlo Park when he was hired.
Jordan would be paid six months of his salary and reimbursement for COBRA health benefits upon termination.
At least once a year, council will evaluate Shikada's performance and decide whether to give him a raise.
The city will deposit $18,500 a year into Shikada's 401(a) retirement plan account, which is in addition to his CalPERS pension. Shikada will also be given a $4,000 monthly housing stipend to cover temporary housing for his move to Palo Alto from San Jose.
Keene is set to retire on Dec. 20 after 10 years with the city.